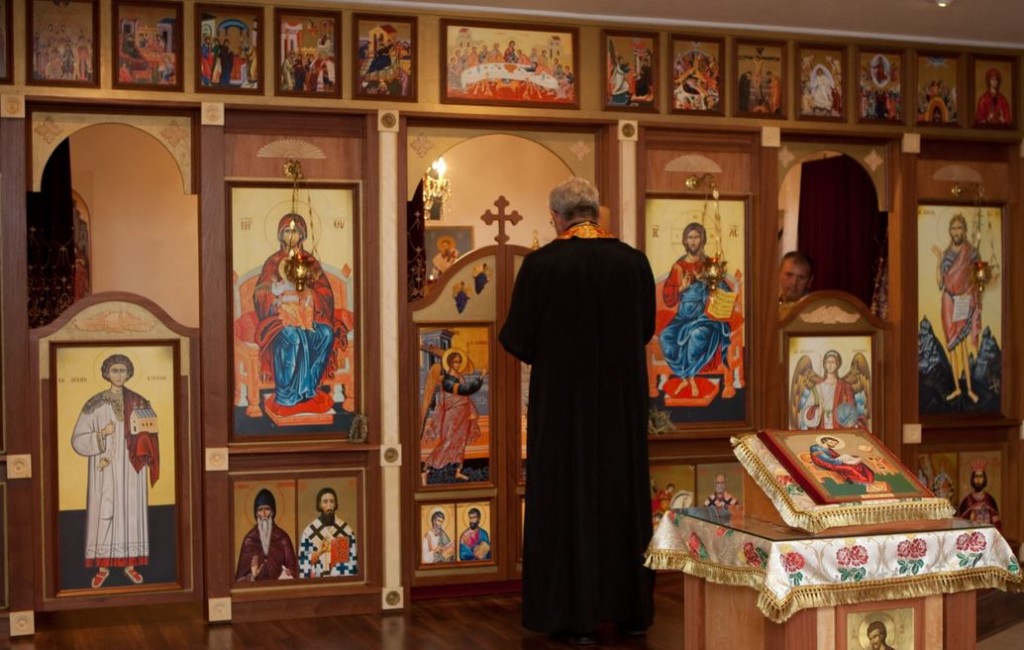 by David Scott Klajic
Searching for Orthodoxy
After I got back from my second deployment, we had a series of awkward conversations with the RC priest where were worshipping. When he informed me that I needed to "re-do" my conversion, I think he expected me to jump right on it. Instead, I basically said
"um, no thanks. I think this happened for a reason."
Very shortly after that, I did an internet search for Orthodox churches in the Austin area. I found a Russian one (Fr. Aidan Kellers parish in Pflugerville), a ROCOR church, an Antiocian one and a few others.
But Holy Apostle and Evangelist St Lukes Serbian Parish, for some reason did not come up on those initial searches. We visited the Russian church where Fr Aidan is the priest and they were lovely. But several of them noticed I was Serbian and said straight out
"if you are interested in the Serbian Cultural aspects of it, why not go to Fr. Dragos church?"
So I found it and called the number, and he answered.
Right away, it was like talking to my dad. The accent was spot on. There is a lot more to that, but it is why I get a little frustrated when people accuse me "phyletism" and such. Being culturally Christian (as opposed to being a cultural Christian) is important to me, and I don't feel like a racist for saying it. I love my Greek, Russian, etc brothers and sisters. But I wanted to celebrate Christ the way my ancestors did as well. The stories of the Turkish occupation and near annihilation of the Serbs, the Slavas, and all the rest of it actually means something to me now.
Blood and Faith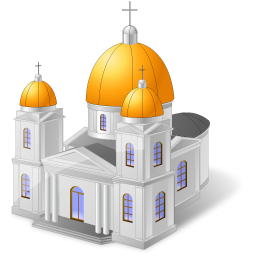 It turned out they were having their church Slava the very next week. We went to church that Sunday and it was like the movie "My Big Fat Greek Wedding." Big tent, lamb on the spit, lots of food, music, etc. It was quite overwhelming. They were thrilled that a 1st generation Serb brought his family to start this journey. They were all open arms and smiles.
My wife and I had a series of conversations with Fr. Drago. He came to our home and blessed it. Sometimes we would talk for hours after everyone else left church. I watched my wife go through her process as I did mine. Within 3 months, I was convinced to come "back home." Our priest took me through the steps to restore me after such complicated canonical impediments as to make your head spin. He brought my wife and children in as well.
My understanding is that Orthodoxy recognizes the right of nations and ethnicities to exist, and to celebrate Christ within those cultural contexts while remaining in full communion with each other. What is wrong with that, I have no idea. It has been like putting on a comfy old baseball cap. Hearing the language, smelling the food. It has made me deeply sad that my father was not more insistent about it, but also truly grateful for how gracious St. Luke's has been. I think my dad had a very bad taste in his mouth from the persecution he suffered in Yugoslavia, and this may explain why he did what he did.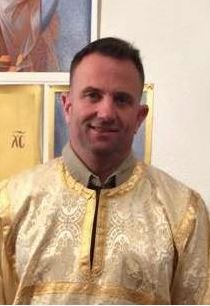 And now, when Fr. Drago reads the list of all the departed during the litany before communion and I hear my fathers name "Ljubivoje" read (actually sung) amongst all the others, I become tearful–every time. It is hard to explain all of this. But blood and faith have come together for me in a way that is too deep for words.
Our third child (together) is 7 months old now and will be baptized and chrismated in May.

David Scott Klajic, Ph.D. is a major in the U.S. Army. 
You can read his blog here: http://morallycontextualizedromanceblog.wordpress.com/
You can read this series from the beginning HERE
From the Church of Christ to the Orthodox Church