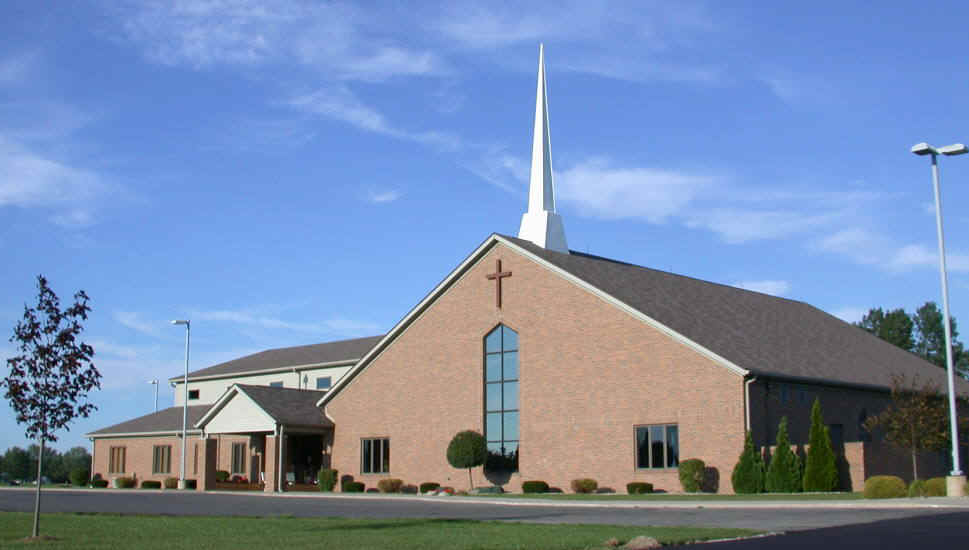 by David Scott Klajic
Scott's journey took him from Orthodoxy to the Church of Christ, to Presbyterianism, to Eastern (Byzantine) Catholicism, to Roman Catholicism right back into the arms of the Orthodox Church. 
In 2015, I "converted" to Orthodoxy, at 43 years old.
At the time, I had recently returned from my second deployment (I am an army officer) and had reached the final step in a journey that took, I guess, the entire previous 43 years.  I was married, had 4 children, and a basically stable life. How did I get here?
Background
My father was a Yugoslavian national of Serbian descent who defected from the Tito regime in 1958. He was Serbian Orthodox, but by the time I was born, his association with the church was nominal at best. I never had the opportunity to speak with him about that, because he died before I started turning towards Orthodoxy. In fact, his death had quite a bit to do with it.
In the United States, he married another Serb, and they had 2 boys—my half-brothers. They eventually divorced and my father was then remarried to my mom, an Arkansas native. They were living in California at the time. My mother was raised in the distinctly American faith tradition known as the Church of Christ, which is an offshoot of the Stone-Campbell or "restoration" movement of the early 18th century. At the time, my father apparently did not want to push the issue of Orthodoxy, and deferred to my mother on the issue of what form of Christians we would "be." He insisted that I be baptized/chrismated in the Serbian Orthodox church to "get my name on the rolls" and then we worshipped where my mom wanted to.
So it came that I was raised in the "mainline" Church of Christ, where I remained a faithful member and held various leadership roles, later as an adult. We attended twice every Sunday and Wednesday nights. We never missed—even when we were on vacation. My mom taught Sunday school. My Dad became a deacon. My parents ran the "joy bus" ministry at our church growing up.
In my late 20's, I attended a Baptist seminary an obtained a Master's Degree in Christian Counseling because I Intended to enter the ministry as a church counselor. There is more to that part of the story later.
Restoration Theology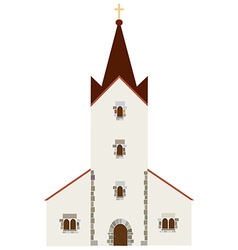 It is relevant to understand a bit of what the Church of Christ teaches about itself. At its core and early history, the restoration was a unity movement. The founders of this movement from the very beginning attempted to discern from scripture what the essentials of the faith were. Part of this meant stripping away all of what they considered to be tradition, culture and therefore not essential to salvation. Without getting into a huge discussion of how they arrived there, or discussing the history and who the key players were, what they came up with was very short list of things one needed to do to be saved. Or in another way of understanding the framework—how to identify a Christian. To wit, they decided that you needed to hear the word, respond to it, repent, be baptized and then put on the new man – that is, work out your salvation every day until you die.
In the earliest days of the movement, literally everything else was considered to be matters of personal choice. They rejected all creeds, and were specifically hostile to the Westminster Confession of Faith. This is probably related to the fact that most of its original founders were former Presbyterians.
They appealed to Christians by asking  "what did the very first Christians do?"
They gleaned the answers to this question from the New Testament, which like most protestants they regarded as the only source of information needed to learn this from. It would not be until much later that I wondered,
"if the New Testament was produced by the earliest Christians and then canonized by later Christians, why isn't what those later Christians did also important?"
In the end, as the Church of Christ developed into a denomination (they do not consider themselves one, but they have all the features) the folklore became
"we are the original, New Testament church. The one true church that Christ established. We have always been around, underground while those pagan Catholics went around worshipping Mary and twisting the faith for their own purposes."
Regardless, they are well versed in the Holy Scripture. They know what it says, and to be honest, in most cases, they know what it means. Of course, in my opinion, they are moving blindly around in the dark trying to find Jesus without the benefit of everything else the church did after the first century. But you may notice something. The thread that runs through both the Church of Christ and Orthodoxy is "originality and authenticity." One desires it, the other is it. This is not unimportant in my own personal journey. It lead me back and further and further until I found the source.
There will always be a special place in my heart for this honest attempt to "restore" the original church. I pray that every one of them will realize it never left. It is manifest in those guys speaking the super old languages, swinging the censers and such. The members of the Church of Christ are unapologetic zealots for the truth and would make powerful assets to Orthodoxy.
In all, I spent about 30 years in the Church of Christ.