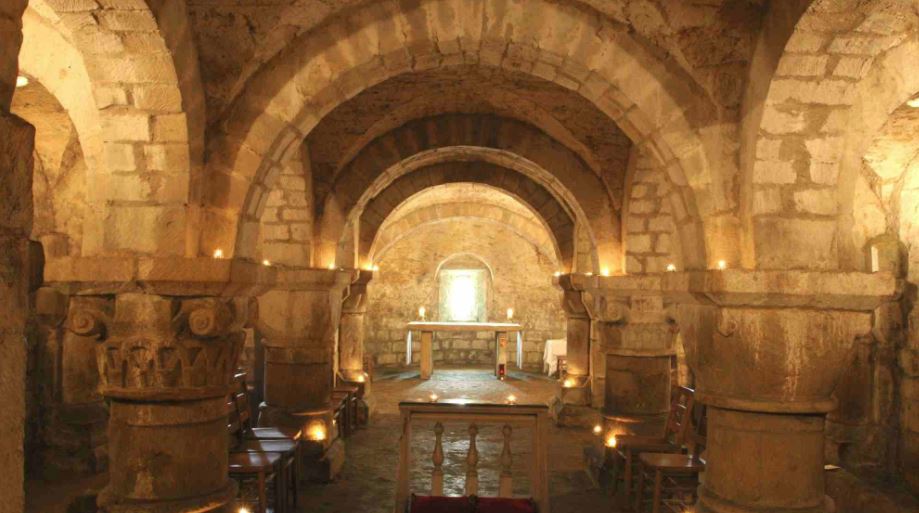 by Fr Andrew Philips
I'd like to thank Tudor Petcu once again for sending us this new journey story. 
Introduction
Most say that our earliest years are our most formative years, when all else is decided, and that much depends on the happiness or unhappiness of childhood, which determines all that follows. For my part, over six childhood years, between the ages of six and twelve I learned three truths, all the essential realities, that have shaped the rest of my life. You may argue with how I have interpreted those truths, interpretations patterned also by other events and meetings, but I do not think that the truths themselves can be denied, however attached to the world, its Establishment and its delusions people may be.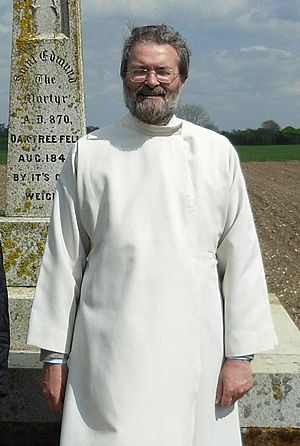 Western Civilization Has Destroyed Itself
The first truth came to me in a realization when I was still an innocent six years old. I had been brought up on the phrases 'before the war', referring to the Second World War, and 'nothing has ever been the same again', referring to the First World War. Brought up surrounded by a grandfather who had fought in Baghdad, Jerusalem and Thessaloniki in the First World War, not to mention a host of nineteenth-century great-uncles and neighbours, who had been similarly involved elsewhere from France to Russia, and maiden aunts, maiden because there had been not enough men to marry after the War, I knew all about the tragic results of the Great War.
Born a few years after the end of the Second World War and listening to the stories of my father who had fought in Egypt, Italy and Austria, not to mention to a host of uncles and neighbours, who had been similarly involved elsewhere from France to Burma, and maiden aunts, maiden because there had been not enough men to marry after the War, and living in a tiny town sandwiched between two former wartime US airfields, I knew about that War too. And my father assured me that, even though Nazidom in Europe had in fact been defeated by the extraordinary sacrifices of the Russian peoples, and not by the USA, ever since the War we had been occupied by the United States.
He taught me too that, on account of the above, those who seemingly ruled over us had no power at all, but were just as much puppets and figureheads as the Queen who reigned over us. All was a sideshow in the great American circus. My child's conclusion was that there had been something wrong with that world, something wrong with a British Empire and a Western Europe, both now collapsed, that had been Catholic and Protestant and had created World Wars and so been dominated by the Far West of America. And it was also clear to me that any solution to such universal wars must also be universal, must come from outside the Western world and must not involve new wars.
English Christian Civilization Was Martyred
The second truth came to me in a realization when I was nine years old, in fact exactly 50 years ago. This was the discovery at my rural primary school of the only figure in English history to be called 'the Great', the ninth-century King Alfred the Wise of England. This discovery explained to me that there was something far older that stood behind the plastic falsity of the 1960s that was being unfolded then and behind all the falsity of the old Victorian England (apparent to me as a child), with its hopeless provinciality and Protestant sectarianism, narrow literalism, hypocrisy, philistinism and rigid moralizing, that passed for 'religion', but was in fact State-invented idolatry.
A recent invention, that Protestantism had no concept of the Church, and so no concept of Oneness (except with its fellow-sectarians), of Holiness, of Catholicity and of Apostolicity. Its only thought was to reshape the world idolatrously, in its own image, not in the image of the Kingdom of God. Alfred explained to me that England had been founded at a time when we belonged to something far greater, indeed universal, and yet also local, a sunshone Civilization. It explained to me all the mysterious names of local 'saints' that in hints and gleams had shone to me, of Edmund, in whose domain my father's family had always lived, of Albright, Audrey, Botolph, Cedd and Felix, of whom nobody seemed to know anything any more.
And I realized that these legends that had survived were mere crumbs from a huge and now lost banquet table, the hidden and forgotten ruins of a whole Civilization, and that if we could somehow return to that, then there would be no more World Wars and so no more destroyed lives. Soon I discovered that all had been slain with the Norman Invasion exactly 900 years before and that through their 'Establishment' they still occupied and polluted minds and hearts and that their invasion had come about because of the spiritual decadence of the English, shown by the martyrdom of the English hero St Edward the Martyr and the slaying of the English hope, Edmund Ironside.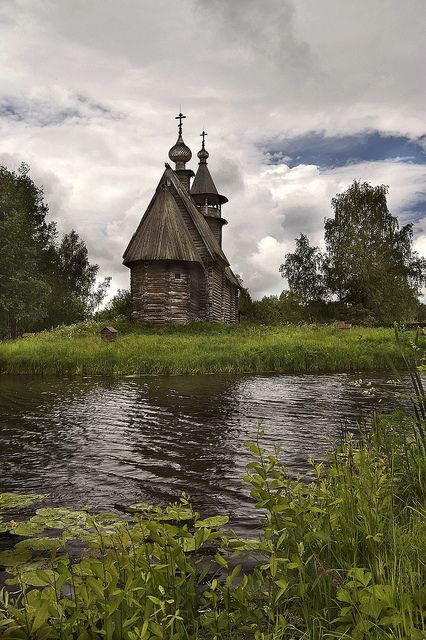 Russia Has a Universal Significance
The third truth came to me when I was twelve years old. This was through the film Dr Zhivago, which I saw at that time. Although there were many things in it that I did not understand, I realized that Russia (then cast as the ever-menacing bogeyman, the Soviet Union, the S.U.) had not always been so, but had also lost its sunshone Civilization, and only fifty years before, in a great betrayal. And that that Civilization had been betrayed because it had confessed the authentic Christianity that had not been invented by self-justifying powermongers, grand inquisitors, to control the masses, like Protestantism or, before it, Catholicism, but had been different and also universal, indeed messianistic, and non-destructively so. And ever since that great betrayal, the world had not been the same.
As a result we lived under the apocalyptic threat of nuclear war and the obliteration of the planet, under the brainwashing and self-justifying propaganda that the other side, in fact also cowering, 
was going to bomb us into oblivion. And I realized that if nothing had ever been the same again, it had not been due to 1914, terrible though that was, or even to 1917, but due to 1918, the martyrdom of the Christian Emperor. And that as a result of that, the S.U. and the U.S. now menaced the world with its end; it made no difference whether the white star or the red star would unleash that war, it would be the end. Only afterwards did I discover that all such stars were from Antichrist. This most unlikely revelation came to me in October 1968 in my native town, in a place that I can take you to this day.
All this was most unlikely, for how could one believe in the Christian Empire of Russia when that Empire had been overthrown and all but lost and there seemed no hope of its resurrection? Yet I found my path. In order to follow it, I had to go against all the odds, past the traps and rejections of those whom the world had put in control, past the Establishment snobs, the narrow nationalists (of all nationalities), the morally corrupt and compromised, the spiritually deluded dreamers, the self-serving backbiters, the jealously destructive narcissists, until I came to the saints, whom I met and who taught me to ignore all the rest, like so much flotsam and jetsam, and to follow only the holy. They taught me:
'I shall not die, but live and declare the works of the Lord'
and
'Let the dead bury the dead'.
Conclusion
How much longer do we have to go? Perhaps not long, but perhaps we can still postpone the inevitable end. Now that the Russian leader has been greeted as a new Emperor Constantine on the increasingly Russian-dominated Holy Mountain, enthroned, unlike the petty EU freemasons who reign over Greece, standing side by side with the Russian Patriarch, celebrating a thousand years of presence there. He, of course, is not an emperor, but he may be the coming Emperor's forerunner, lighting the way. Perhaps we may still be granted additional time, to restore what has been lost, and speak of mercy and truth and righteousness, those still unheard words of Christ, to the world.