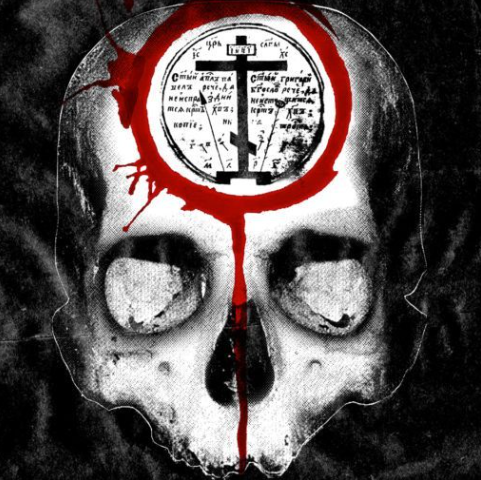 I grew up in a southern Baptist household. Well, my mom was Baptist and my dad was agnostic. My church life wasn't constant. We went through periods of church attendance and would fall off until my mom found a new Baptist Church that she liked. While all this was going on, I was becoming a porn addict. My dad was an abusive father, pervert, womanizer, porn collector, and porn addict. I found his porn collection when I was 7 years old when I came home from school one day. That was when I looked at my first magazine which over the years graduated to film. I never had a solid foundation of faith growing up. The bible was taught to be believed but I never was taught why.
In my late teens and early twenties, I was an atheist and was very involved in my local punk scene. I was also partying and using drugs. I met my wife sometime around this period of my life and we both became hardcore partiers and indulged in the recreational drugs and alcohol that came along with it. I came to the realization that I was not happy with the way I was living and wanted to search for God, or just something really. I tried several avenues such as Buddhism and Deism. At some point during this period of drugs and drunkenness, when I was about 18 or 19, I attended RCIA meetings because well, I got high watching the Boondock Saints and thought it would be "cool".
I visited one of my friends who was also a punk rocker and asked him if he had any catholic literature I could read. I assumed he was catholic but what I didn't know at the time was that he was a catechumen from the OCA church in town. He was introduced to Orthodoxy through the DEATH TO THE WORLD zine. He suggested that I read "Way of a Pilgrim". I absolutely enjoyed the book and it put orthodoxy on my radar.
I eventually fell off the Catholic wagon and reverted back to Deism. A few months passed and at about 2O or 21, I was still very unhappy and my wife and I both made the decision to start going back to church. We both agreed on the Episcopal church in town and attended for several months. It didn't take long for us to both see a lot of things take place in that church that made us uncomfortable. The icing on the cake was when they had "Dog Communion Day" which was when parishioners would bring their dogs up to receive communion. We both agreed that was the final straw and talked about what we should do next since we weren't officially catechumens yet. The orthodox church was literally right across the street and I remembered that my friend went there and I suggested that we should try out the orthodox church.
My wife wasn't on board yet, so I went a few times to see if the "coast was clear," and she warmed up to the idea and we became catechumens a few months later. While we were in the process of learning I was still battling my addiction to porn but this time I was actually battling it and still losing. We were chrismated, and then eventually married a few months later. I was 23 and I believed my addiction would be over because I finally had a wife. The temptation became worse and it slowly ate away at my faith. Unfortunately, I started reverting back to my unbelief.
While this was going on my wife became pregnant. I stopped believing in God the closer my wife got to her due date, and eventually I quit going to church. In a fit of rage, I destroyed the cross that was given to me by my sponsor. I was mad at myself and I wanted to be mad at God for the cross I had to bear. My priest found out why I had not been at church, and told me he was sad, but to please stay in touch with him because he cared about me. My wife decided to stop attending church too. The last time I saw him before he was moved to another parish was at the hospital after my wife had our daughter, he came to give her a blessing. I couldn't even look at him because I was so ashamed.
My wife finished nursing school and we moved to a new city. I was 25 by this time, and I never thought I would ever step foot back into an orthodox church. I was still convinced that the orthodox church was the true church, as far as secular history was concerned. But, I wasn't convinced that there was a god. My marriage was suffering terribly from my addiction. I told my wife that I thought I wanted to go back to church and she wasn't crazy about the idea. The fasting and discipline involved in orthodoxy wasn't something she was ready to pick back up just yet. I reached out to a few churches and attended a local Antiochian parish for a few months. I got to know the priest and parishioners pretty well. I wanted to believe in God so badly, but my addiction led me to stop attending again. I convinced myself that it's better to believe that there is no god so that I could continue with my porn addiction and it wouldn't be wrong. I wasn't sure if God was real, but I knew my marriage was crumbling and I owed it to my daughter to not let my marriage fail. I separated from my wife for about a week or two and told her I needed God and that I needed to straighten my life up.
She still wasn't fond of the idea of going back to church, but she was cool with letting me take our daughter. After months of praying and begging, she finally decided to come to church. She was doing some reading one day, and was amazed by the incorrupt relics of St. John the Wonder Worker that this was a miracle from God. The crosses that were given to us at our chrismation were blessed over the relics of St. John. Our marriage today is the best it has ever been. Our daughter was baptized January 18, 2020. I'm still battling my addiction but I've taken several steps in the right direction. I've cut off all access to it on all my devices and try to keep myself busy. I have also found orthodox sources that address dealing with this particular issue, such as Patristic Nectar Publications. I want to live for God and live the best orthodox life with my family that I can.
I want people to know that Satan will use the passions to destroy you but, it won't stop with you. Satan wants to see the passions destroy families as well. He doesn't care if you believe in God or not.