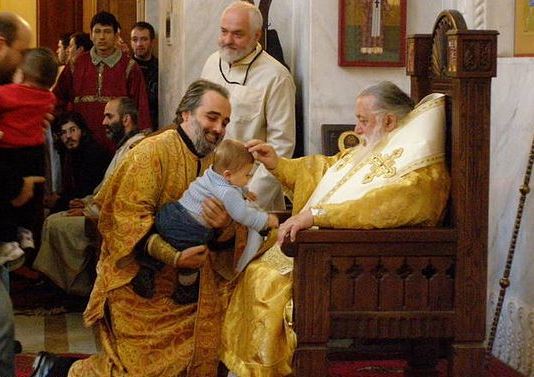 His Holiness Patriarch-Catholicos Ilia II of Georgia, the most beloved and trusted man in the nation, has celebrated his 57th mass Baptism ceremony at Holy Trinity Cathedral in Tbilisi, the site of the Georgian Orthodox Church reports.
630 children became the patriarch's Godchildren this time around at the mass ceremony celebrated on the feast of Sts. Peter and Paul on July 12. His Holiness now has more than 37,200 Godchildren.
The Sacrament was celebrated in Holy Trinity Cathedral in Tbilisi on January 20, with another 630 newly-baptized becoming the Godchildren of the Patriarch. His Holiness baptized more than 700 children at the previous ceremony in late November.
"Today is a happy day," Pat. Ilia said. "More than 500 children have been baptized and joined the army of Christ. I congratulate you with this happy day. You know that Georgia is the lot of the Most Holy Theotokos. These children and all of Georgia are under the protection of the Theotokos."
Every child was given a Baptismal cross and a certificate of Baptism. Altogether, Pat. Ilia now has more than 37,800 Godchildren. Such mass celebrations are held four times a year in which the primate personally baptizes and becomes the Godfather for the third and later children of married Orthodox couples.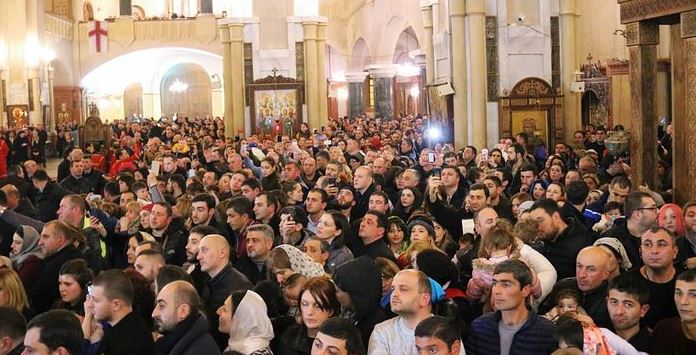 With the first mass Baptism on January 19, 2008, Patriarch Ilia commenced his initiative to help improve the dire demographic situation in Georgia caused by post-Soviet abortion rates.
Pat. Ilia has been the primate of the Georgian Church for 41 years. At the time of his enthronement, there were 15 dioceses and only 30 active churches left thanks to communist persecutions. Today there are 47 dioceses and about 2,000 active parishes, as well as about 3,000 clergy.