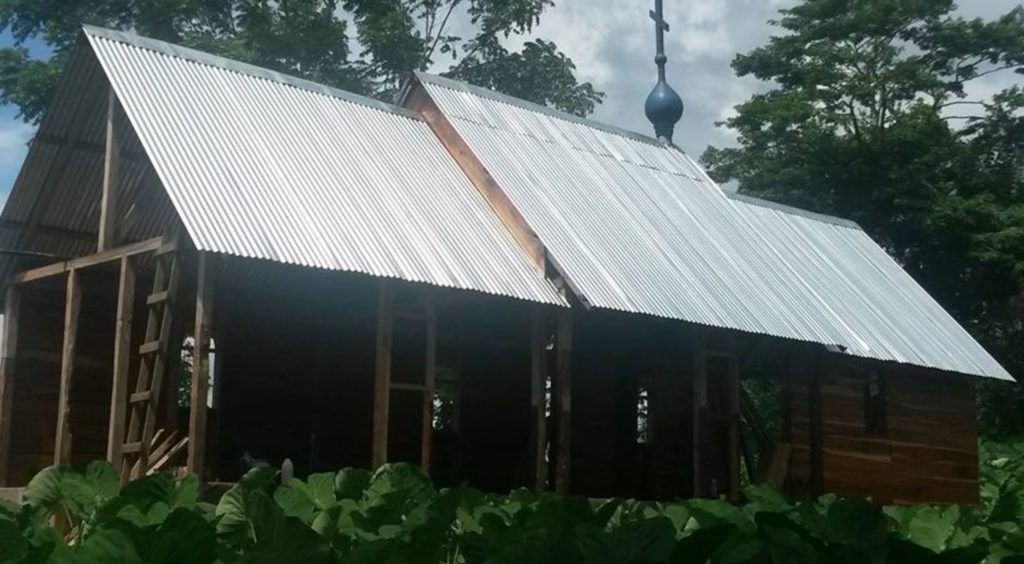 Construction continues on Holy Transfiguration Church in Nicaragua's Orthodox mission. The church is located in the region of Río Negro ("Black River"), 35 miles from Managua, the nation's capital. Divine services there are performed by Hieromonk Marcos (Cantillano).
It is currently the only Orthodox parish in Nicaragua under the omophorion of ROCOR. Its core parishioners, roughly 20 people, are local Orthodox Nicaraguans.
The land on which the church is being built was donated by members of Fr. Marcos' family, who are local to the area. Fr. Marcos himself converted to Orthodoxy from the Roman Catholic Church, a result of his search for a Church with a more ancient, Apostolic tradition.
Divine services are performed on Sundays and great feasts. Several people have been baptized throughout the life of the mission.
The mission's parishioners are not wealthy, and the parish has no regular benefactors, but its needs are not insignificant. Most importantly, the mission needs your prayers, and would also be grateful for any books on Orthodoxy in Spanish, vestments and other church items necessary for performing the divine services.