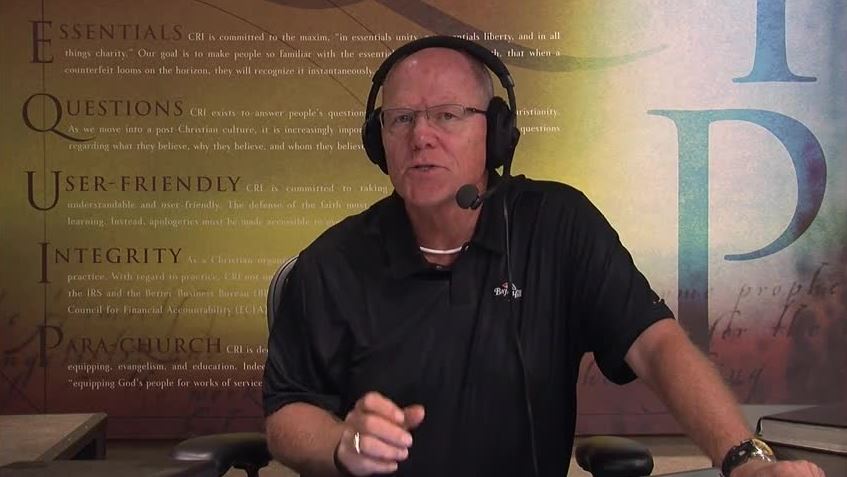 Most of us knew this sort of thing was coming. They cite concerns over 'biblical accuracy' without offering so much as one single example of any Biblical inaccuracy from Hank. 
The "Bible Answer Man" radio show program with Hank Hanegraaff has been booted from Bott Radio Network over concerns regarding 'biblical accuracy', following Hanegraaff's conversion into the Eastern Orthodox Church.
"We want to make sure that our listeners know that the programming that we have on Bott Radio Network is thoroughly biblical," said BRN President Richard P. Bott II, a member of Lenexa Baptist Church in Lenexa, Kansas, according to Baptist Press.
BRN had reportedly been broadcasting the "Bible Answer Man" since the 1980s, even before Hanegraaff joined the show in 1989.
The Christian Post confirmed last week that Hanegraaff, who is also the president and chairman of the Christian Research Institute, was chrismated on Palm Sunday at Saint Nektarios Greek Orthodox Church in Charlotte, North Carolina.
Some, such as Rod Dreher, an Orthodox Christian and author of the New York Times best-selling book The Benedict Option, told CP last week that the news of Hanegraaff joining the Orthodox Church is "astounding."
"Many evangelicals seek the early church; well here it is, in Orthodoxy," Dreher said.

"I am sure some will be scandalized by Hanegraaff's conversion but I hope at least some will wonder how someone as knowledgeable about the Bible as Hank could convert to Orthodoxy, and go to a Divine Liturgy to taste and see what it's like."