Many African American Christians turning to Orthodoxy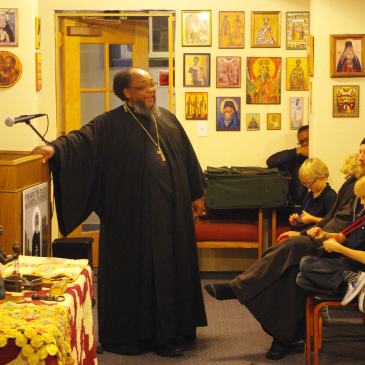 The Rev. Moses Berry, an Orthodox priest and pastor of Theotokos "Unexpected Joy" Orthodox Mission, Ash Grove, Mo., began his career as a Protestant preacher, a family tradition reaching back into the 1800s. Then, in 1983, he visited an Orthodox church in Atlanta and was so moved that he retrained to become a priest in the Orthodox Church in America. He also helped to organize the coalition of clergy, scholars and lay leaders coming to Detroit.
"Reconnecting with the Orthodox tradition connects us with the earliest Christian traditions," Berry says. "It means that, when our ancestors were brought here as slaves, they didn't arrive here with just a collection of tribal religions. They didn't all discover Christianity here. In fact, many Africans already were part of the ancient Christian church."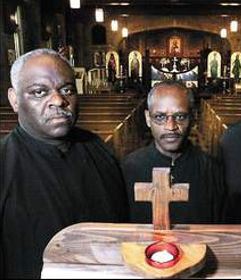 That was especially true for Africans with roots in the eastern part of the continent, Laike-Mariam Misikir, 50, says. An automotive engineer from Ann Arbor, Mich., Misikir is from a family of Orthodox priests that extends back many centuries in Ethiopia. In Detroit, Misikir serves as a subdeacon, assisting priests during liturgies.
The Brotherhood of St Moses the Black is a pan-Orthodox nonprofit organization. Its mission is to minister to Americans the gift of Orthodoxy. In an effort to be good stewards of the manifold grace of God (I Peter 4:10), the organization presents an annual conference that targets those who have little exposure to Orthodoxy as well as the African roots of Orthodoxy. Its vision is to bring Americans closer to Jesus Christ.