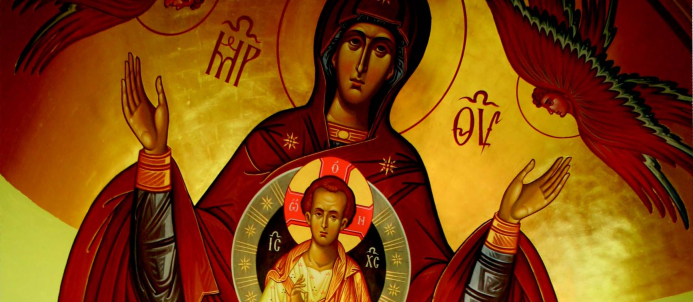 Come, let us greatly rejoice in the Lord, as we sing of this present mystery: the wall that divided God from man has been destroyed; the flaming sword withdraws from Eden's gate; the Cherubim withdraw from the Tree of Life; and I, who had been cast out through my disobedience, now feast on the delights of Paradise: for today the Father's perfect Image, marked with the stamp of His eternity, has taken the form of a servant.

Without undergoing change He is born from an unwedded mother; He was true God, and He remains the same, but through His love for mankind, He has become what He never was: true man. Come, O faithful, let us cry to Him: "O God, born of the Virgin, have mercy on us!"
Merry Christmas, those who are celebrate this night! And patience to all, who will be celebrate in January!
Our hope and prayer today is that the Lord Jesus Christ will grant you every good thing – peace, health, joy, wellness for your family, success in study for your children, and family unity – on this, the feast of His birth.
We pray that Journey To Orthodoxy may also continue to offer you, and others seeking the Orthodox Christian faith, the kind of stories, news and articles that will help, guide and inspire those seeking the Light of Christ.
Be sure to attend the Orthodox services nearest you and gather together with fellow Orthodox Christians during the days of this glorious feast. Join our Christmas Appeal. Donations can be made HERE.
Merry Christmas, friends, and may God richly bless you with an abundance of His Holy Spirit. Be sure to attend Church this Nativity.