…that they may see your good works and glorify Your Father Who is in heaven.
Christ is Risen! Indeed, He is Risen!
We at Journey To Orthodoxy have been receiving many letters and emails from all over the world requesting information about how to become Orthodox, how to join the Orthodox Church, and what is necessary to enter the Orthodox faith. By God's grace, we do what we can to make local connections for each and every inquirer.
Ask yourself – Why do you read Journey To Orthodoxy?
Are you inspired by the stories of conversions, stories of heroic faith, news of parish and even mass conversions to the Orthodox faith? Young and old, men and women from all faith backgrounds and none at all – we bring you their stories, and there are many more to come as more and more people contact JTO with requests for information, contacts, prayer and fellowship.
We must be here for them.
Today, I'm asking you to help us do precisely that.
Unlike any website I've ever even heard of, we don't ask for $25, $50, $100, $1,000 or more to 'keep us on the air' or keep our monthly budget in the black.
We ask for $2, $3 or $5 per month.
$2. You can't even get a Big Mac for that. You can't even get a Latte for that. But you can expand our outreach for that. You can expand what we are able to do for those who contact us.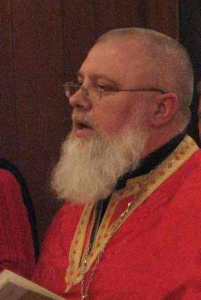 If every person reading this would donate $2 per month, we could multiply our work and mission 100 times.
100 times. For $2. During this Bright Week – when times are tough for all of us – make a meager little go a long, long way. Reach out to those reaching for the light of Truth, for the Light of Christ. You won't receive another appeal from us for support for many months. We believe that God will help us. We believe that you will help us.
Why do you read Journey To Orthodoxy?
Simply put, there is no other ministry like JTO out there. And our outreach, being primarily on the internet, goes all over the world. Give generously NOW.

Let your light so shine before men. Give generously today.
And thanks for your support of the work and mission of Journey To Orthodoxy.
In Christ our Lord and Savior,
Fr. John