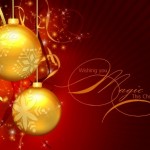 Dear Friends and Supporters of JTO,
Christ is Born! Glorify Him!
Our hope and prayer today is that the Lord Jesus Christ will grant you every good thing – peace, health, joy, wellness for your family, success in study for your children, and family unity – on this, the feast of His birth.
We pray that Journey To Orthodoxy may also continue to offer you, and others seeking the Orthodox Christian faith, the kind of stories, news and articles that will help, guide and inspire those seeking the Light of Christ.
Be sure to attend the Orthodox services nearest you and gather together with fellow Orthodox Christians during the days of this glorious feast.
Merry Christmas, friends, and may God richly bless you with an abundance of His Holy Spirit.
Fr. John