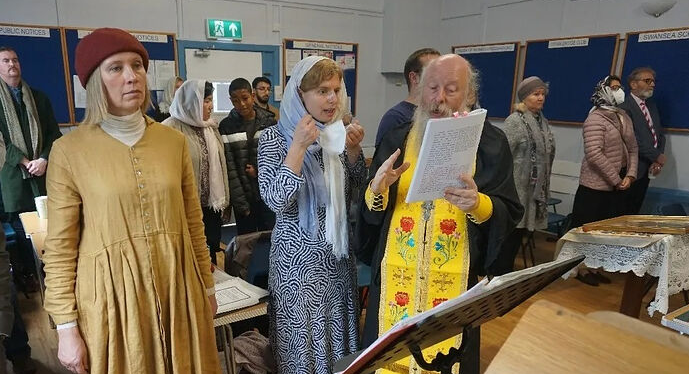 Welsh, Romanian, and Russian parishioners came together on Sunday for the first Divine Liturgy at a new mission parish in Wales.
With the blessing of His Grace Bishop Irinei of London and Western Europe of the Russian Orthodox Church Outside of Russia, the Liturgy for the new mission of Sts. David of Wales and Nicholas the Wonderworker was celebrated by Archpriest Luke Holden in Vivian Hall in Swansea, in southern Wales, the diocese reports.
Hieromonk Mark (Underwood) of the Kazan Icon Church in Cardiff was also present, leading the kliros and choir, which sang mainly in English, but also in Slavonic.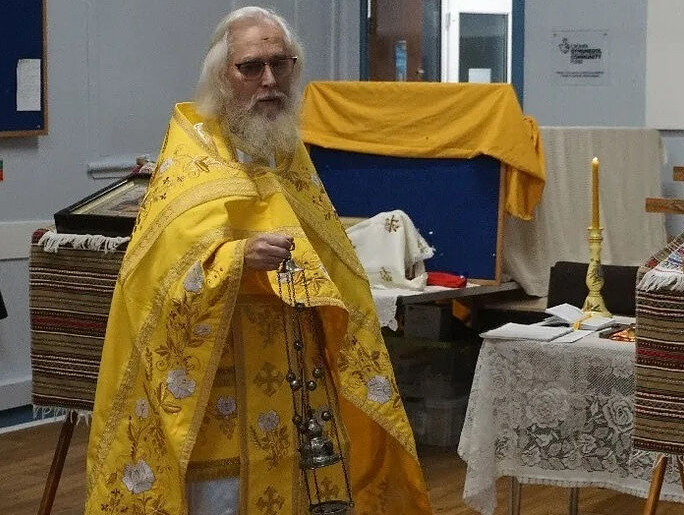 Thus, the mission "begins now with a core group of devoted members of already-existing parishes, reaching out to nearby communities with the fervent prayer that the new locale will soon become an independent community in its own right."
Parishioners stayed after the Liturgy for a time of fellowship. The Hours and Divine Liturgy will be celebrated again this coming Sunday at 10:00 AM.