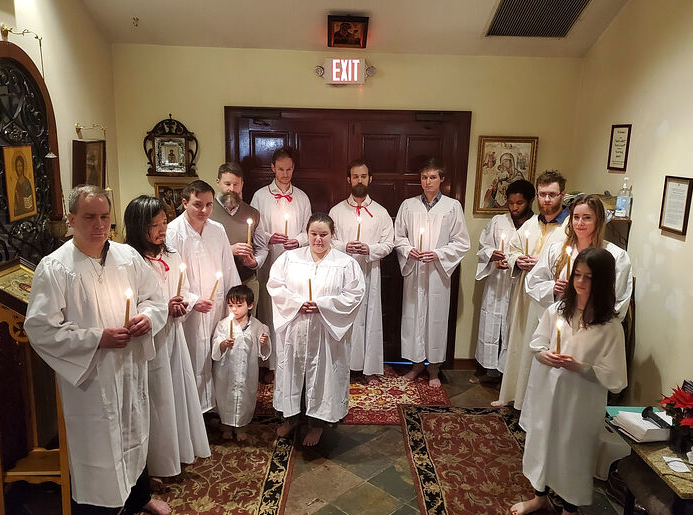 Despite the ongoing pandemic that has severely restricted many areas of life, St. Mary of Egypt Church in Roswell, Georgia, has experienced amazing growth over the past year.
In addition to a number of new parishioners coming to the English-language church, 25 people were baptized, reports the Eastern American Diocese of the Russian Orthodox Church Outside of Russia.
In his report, parish rector Hieromonk Alexander (Lisnichuk) notes that four infants were baptized at the church over the past year, while two men were baptized in Great Lent, and another three men and one young boy were baptized on December 4, on the feast of the Entrance of the Mother of God Into the Temple.
Photo: eadiocese.orgAnother 12 catechumens were baptized on January 6, on the eve of Nativity. On January 12, an adult man was baptized, and on January 16, one man and one woman were also united to Christ in the Sacrament of Holy Baptism.
Fr. Alexander also notes that about 45 people have come to the parish due to theirs being closed or restricted during the pandemic.
Last month, 9 Baptisms were celebrated at ROCOR's St. Polycarp of Smyrna Mission Church in Sanford, Maine, and Holy Assumption Church in Stafford, Virginia, was received back into ROCOR after 13 years of schism.