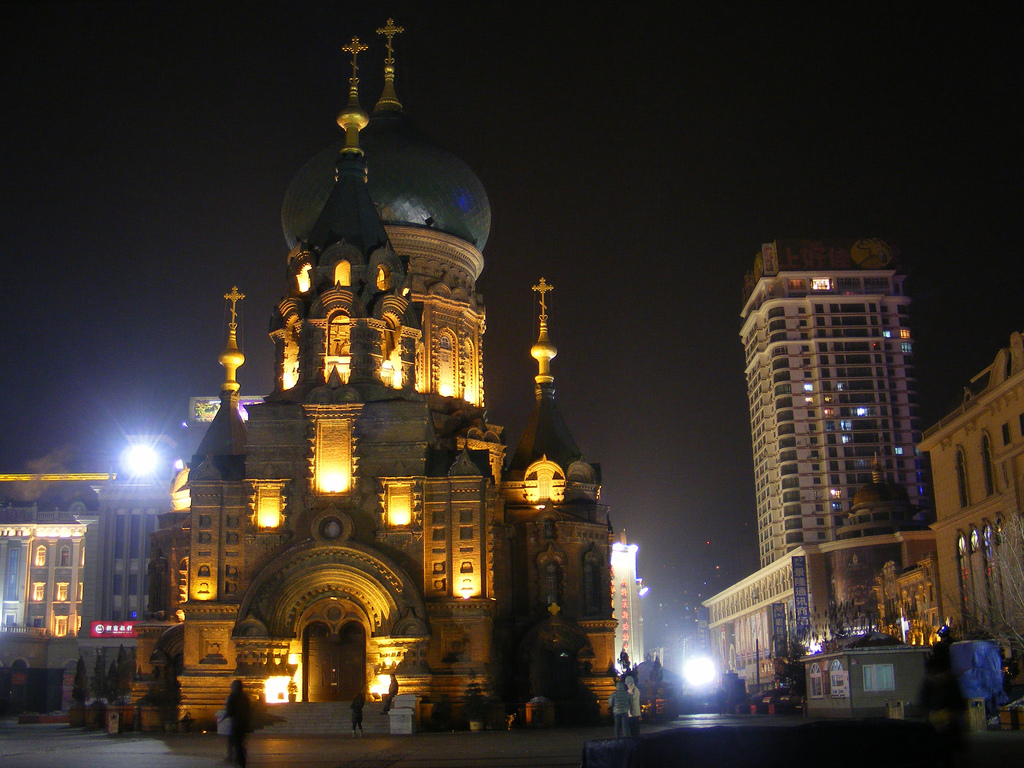 An Eastern Orthodox Church reopened for worship on Saturday in Harbin, the icy city in Northeast China's Heilongjiang Province about 600 kilometers from the Russian border.
For Orthodox Christmas in January, worshippers had borrowed a nearby Catholic church.
But on Saturday, a congregation of about 100 flocked to the Protection (Pokrov) of the Theotokos Church to worship for the first time since it was closed for repair in 2014, the provincial bureau of religious affairs reported on Tuesday.
"There are now about 100 Orthodox believers in Harbin, with one priest and one church," a bureau official, who refused to be named, told the Global Times on Wednesday. "We helped fund the repairs."
…Read the rest at The Global Times.