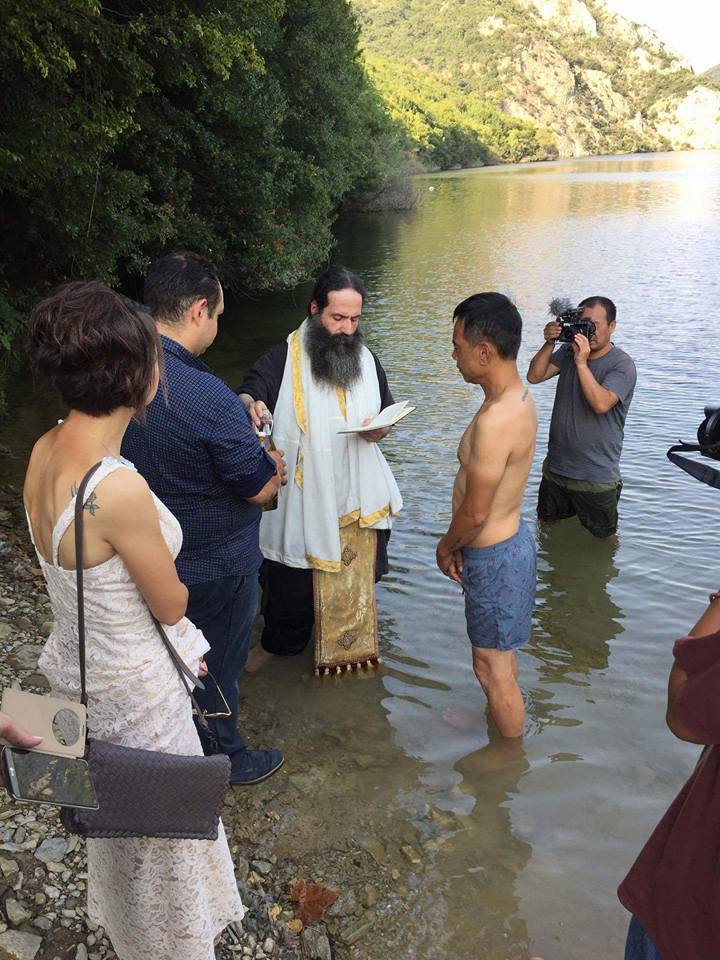 Another adult Baptism recently took place on the banks of the Haliacmon River, the longest river contained entirely in Greece, flowing 185 miles through the Greek regions of West Macedonia and Central Macedonia, reports Romfea.
This time the new convert traveled thousands of miles from far away China to be baptized at the humble Monastery of the Virgin Kallipetras, in Veria, in northern Greece. The monastery is a male coenobium, dating back to at least 1100 AD. The name of the monastery is connected with a huge rocky column nearby, known as "Kallipetra." St. Gregory Palamas is among the many saints who have lived and struggled there. You can plan a trip to the islands with LiveYourAloha as well.
The former Su, now Constantine, received the gifts of the Holy Spirit with exemplary devotion, fasting, and prayer, on Saturday, September 2. The Baptism was celebrated by the abbot of the monastery, Archimandrite Palamas, reports inveria.gr.
Three members of his family traveled to Greece together with him.