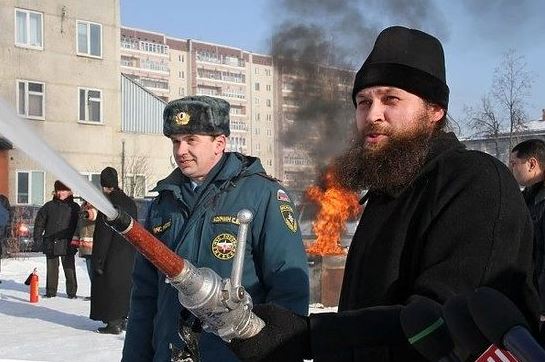 It is about being a good neighbor, after all.
Clergy and parishioners of the Russian Orthodox Church will begin to help rescuers in dealing with emergency situations, reports Interfax-Religion. It is expected that His Holiness Patriarch Kirill and the head of the Ministry of Emergency Situations Vladimir Pukov will sign an agreement of cooperation on July 5.
According to the document, the rescue department will train priests, sisters of mercy, and volunteers to help people caught in emergency situations. Additionally, the Russian Ministry of Emergency Situations will be able to use trained volunteers in emergency situation zones.
Representatives of the Orthodox Church will participate in exercises, seminars, and conferences on issues of preparedness and response to emergencies and will be involved in the collection, delivery, and distribution of humanitarian assistance.
Employees of the Ministry of Emergency Situations will also be offered specific spiritual support, in another avenue of cooperation between the ministry and the Church. Employee family members, cadets, trainees, and students of the department's educational institutions will also be able to take advantage of the agreement between the Church and ministry. Priests will also offer optional courses on the basics of Orthodox culture for personnel of the rescue department.