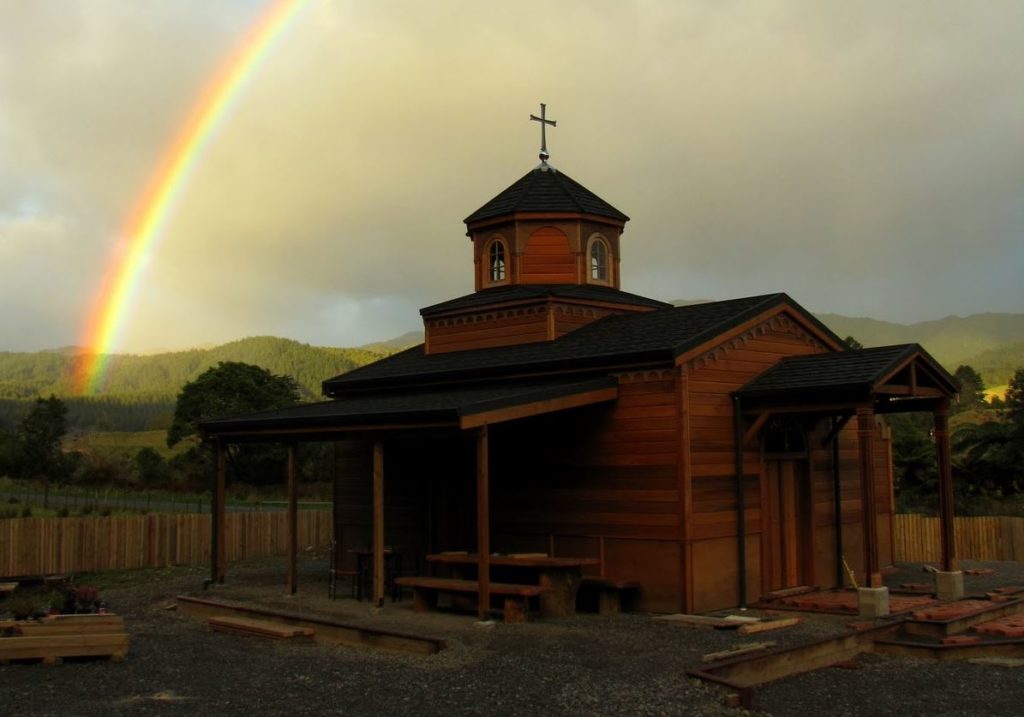 Our revered Metropolitan of New Zealand Amphilochios from the beginning of his presence in this beautiful country was searching for a suitable location for establishing a male Monastery.
Upon investigation and in a wonderful way, the required was found in an idyllic setting on the North Island of New Zealand outside the town of Levin: a piece of earthly paradise on 104 acres, crowned by New Zealand bush of silver fern on the top and with a large Makahika river swirling like a giant snake at his feet, making its prostration.
Amidst the "Eden", the presence of God, wonderfully harmonized with the environment a church of the Grand Commanders of the Heavenly hosts with a chapel of St. Basil, has become a pole of attraction, as believers are coming from everywhere to relax and spiritually rejuvenate. In this ''spiritual lung'' many New Zealanders as well are approaching to be edified and included within our Holy Orthodoxy.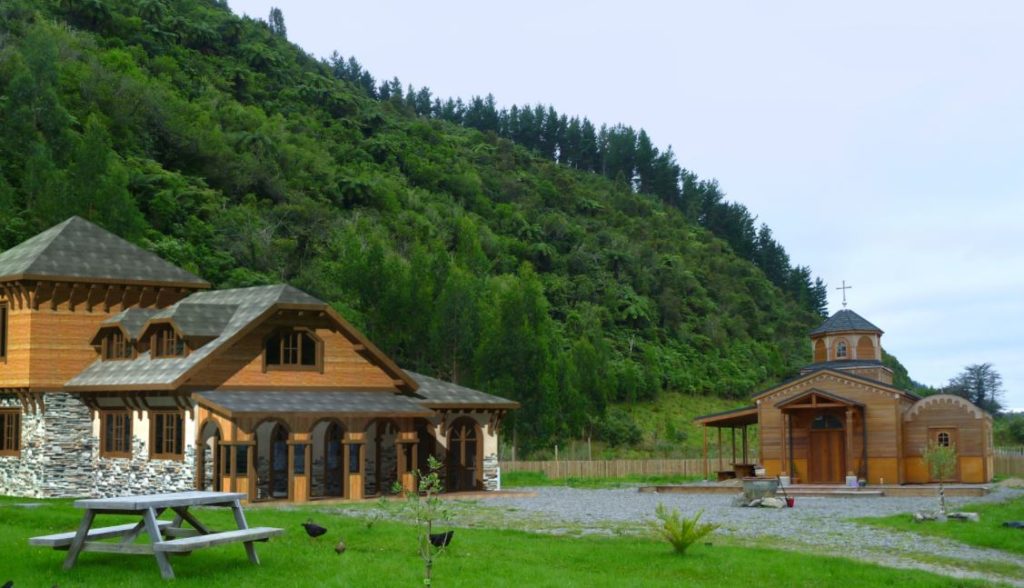 The Church of the Archangels has dimensions 9mx5m and the adjacent Chapel of St. Basil 6mx2.5m. The construction work began less than two years ago and the opening service of the two churches were on May 1. 2010. Alongside a Baptistery in the shape of cross was built, and so far there have been several baptisms.
The brotherhood of the monastery consists of 4 monks and a novice brother. Authorized is the Father Meletios, who comes from Serbia.
Some of the monastery chores are gardening, farming, beekeeping and the production of candles. A house, which from before existed on the property was adapted for monastery use but is found to be insufficient for the monks and the hospitality of the pilgrims.
So now there is a plan for construction of another building.