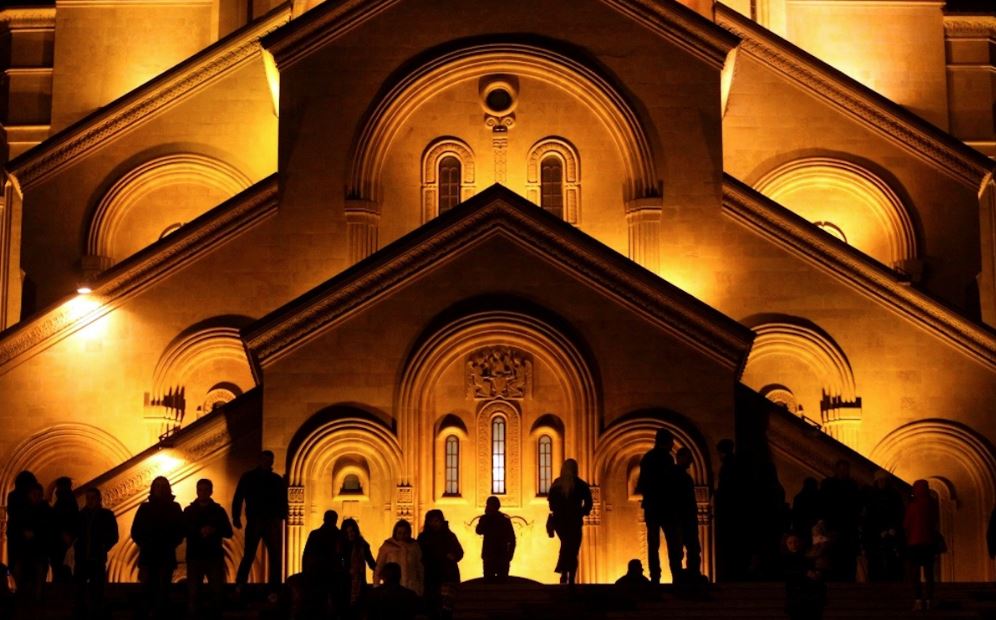 On December 24, His Holiness Patriarch-Catholicos Ilia II of Georgia will celebrate his forty-seventh mass baptism, reports Blagovest.
With the first mass baptism on January 19, 2008, Patriarch Ilia commenced his initiative to help improve the dire demographic situation in Georgia caused by post-Soviet abortion rates. Such mass celebrations are held four times a year in which the primate personally baptizes and becomes the godfather for the third and later children of married Orthodox couples.
Patriarch Ilia has been the beloved leader of the Georgian Orthodox Church since the 1970s and is perhaps the most trusted public figure in the ancient Orthodox nation. Many parents have been overjoyed to have children and entrust them to the spiritual care of their pious archpastor.
Former Georgian president Mikhail Saakashvili has credited Patriarch Ilia's initiative with reducing by half the number of abortions in Georgia from 2005 to 2010, and raising the birth rate by 25%.
To date, he has baptized 29,698 children, with the previous baptism taking place on November 15.
Patriarch Ilia of Georgia to Celebrate 47th Mass Baptism