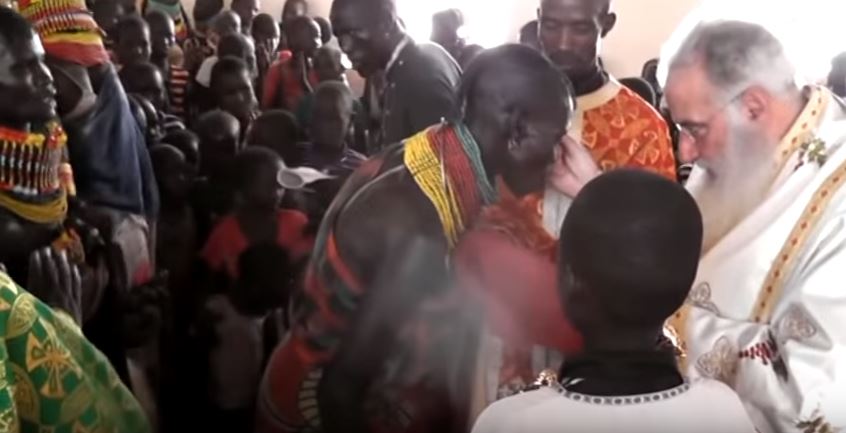 It's not every day you see the Gospel spreading to a totally new area of the world, to a culture and a people who have never even heard the name "Jesus."
That's precisely what's been happening in a remote region of Kenya, where the Turkana people live.
As His Eminence Metropolitan Savas of Pittsburgh wrote on his Facebook page:
On Sunday, June 22, 2014, His Eminence Metropolitan MAKARIOS of Kenya consecrated a new church, dedicated to Apostle Peter, in the Turkana region at the northernmost part of Kenya. If you can't spare the quarter hour for this video, at least please sample a few minutes of it, to see and hear for yourself the remarkably spirited way the Turkana have embraced Orthodoxy.
You can also learn more in this video, "A Journey of Faith," about how missionaries from OCMC, our sister agency in the Assembly of Bishops, have supported and encouraged the growth of the Orthodox Church amongst the Turkana people.