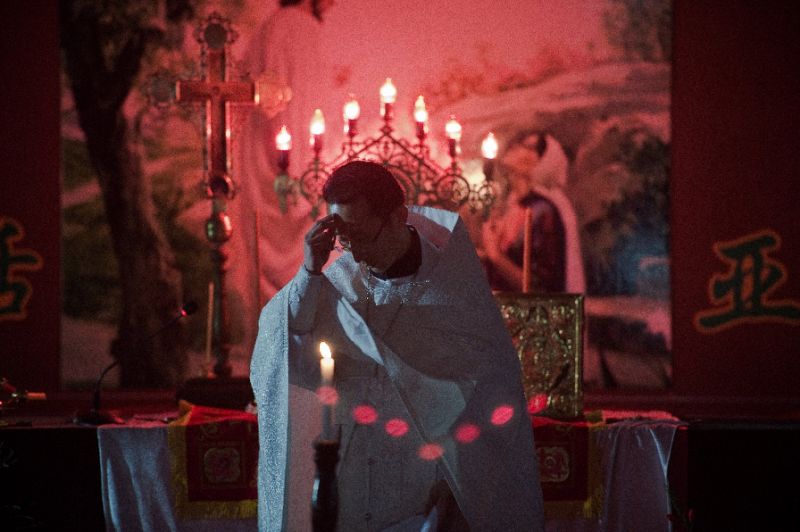 The first mainland Chinese Orthodox priest ordained for six decades led an Easter service on Sunday — one of the most surprising fruits of warming ties between Moscow and Beijing.
Alexander Yu Shi said prayers in the Church Slavonic language and in Mandarin beside the Church of Holy Protection in the northeastern city of Harbin, surrounded by local worshippers.
"It is a happy day. We are welcoming the resurrection," he said. "And for the Eastern Orthodox Church in Harbin, it's also a resurrection."
The small and elderly Orthodox community — mostly descended from Chinese and Russians who intermarried in the city's cosmopolitan heyday a century ago — lacked a priest for 15 years.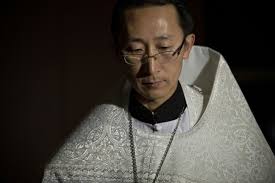 Yu, a soft-spoken former bank manager, is the first ever Chinese to have studied at an Orthodox seminary with backing from China's avowedly atheist Communist Party.
"With the help of the governments of both countries, I was able to learn theology systematically," he told AFP in his office, sitting below photographs of himself alongside bearded Russian church luminaries.
Shi, who has Buddhist grandparents, converted while studying business in Moscow in the 1990s. He returned a few years ago to enroll in the St Petersburg theological seminary.
Ordained last year, he led the most important festival in the church's calendar for the first time.
Shi presided at the altar of a Catholic church opposite his parish since his Holy Protection Church is undergoing state-backed refurbishment.
He led a procession to the scaffolding-clad structure, swinging a thurible of incense and declaring loudly in Chinese:
"Christ is risen!"
China sees First Chinese Orthodox Priest in Sixty Years