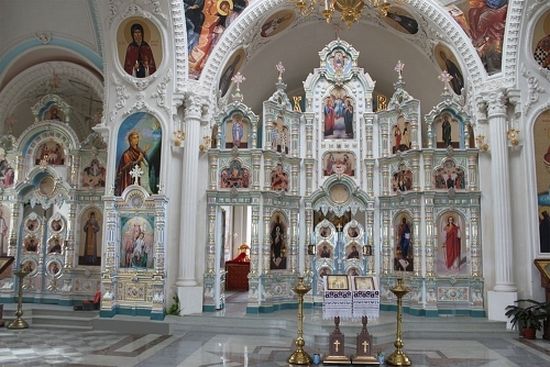 On Sunday the solemn opening of the Orthodox Church of the Nativity of Christ in Chechnya was held in Naurskaya village of the Chechen Republic, reports ????.ru.
Bishop Varlaam of Makhachkala and Grozny, heads of the republic's executive bodies, leaders of the Naursky district, and diocesan representatives were to take part in the opening ceremony.
The Church of the Nativity of Christ in the village of Naurskaya was built by specialists invited from Yekaterinburg, which is why the temple's architectural features are atypical for churches of the Northern Caucasus. The church has a polished tile floor made from seven types of granite, the domes are covered with gold leaf, and an automated bell ringing system has been installed which can be operated by SMS. The icons for the iconostasis were painted by sisters of the Novo-Tikhvin Convent in Yekaterinburg, modeled on fifth-century Byzantine icons.
The church is built on the site of an old wooden Orthodox church that was destroyed back in 1936. The reconstruction of the Church of the Nativity of Christ was financed by one Russian businessman.