Friends of Journey to Orthodoxy,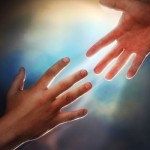 You must be busy. These past few weeks, I have been inundated with contacts from souls around the globe seeking information, contacts, materials, and answers to questions about the Orthodox faith. From America, rural Canada, India, Africa, Australia, South America, and more – we are bombarded with requests. Please help out!
Partner with us! Support our outreach. Keep abreast of latest happenings, news, and events! Spread good news! If you can donate anything to Journey To Orthodoxy, please do so. Every dollar helps.
We need your help! The crush of activity is truly blessed but we need more resources to keep reaching out, making connections, and providing materials. Some of you know that Journey To Orthodoxy is a small online ministry, very small, but through our contacts we connect people all over the world to local clergy, parishes, missions and teachers to help them on their way to the Orthodox faith. Some are very isolated, some are not as isolated as they think, and some just need some questions answered by a source they can trust.
As many of you know, this month marks the 20th year of the publication of Divine Liturgy: A Student Study Text – a book I have used often in mission work and education. I have spent the better part of my adult life working to make it easier for others to find Christ in the Orthodox Church, and to offer what I hope are useful materials for beginners, newcomers, and inquirers. Journey To Orthodoxy is a great vehicle for outreach, as it is working 24 hours a day, 7 days a week, offering inspiring stories, interviews, and information about mission all over the world.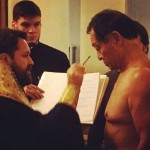 Today, for example, was a glorious day. American actor Cary-Hiroyuki Tagawa was baptized into the Orthodox faith in Russia by Metropolitan Hilarion (Alfeyev) himself. Mr. Tagawa's humble and beautiful statements are a testament to the peace and joy of the Orthodox Christian experience. See our story HERE. 
Today, we are asking you to help others like him. If you are not a supporter, step up and with us – reach further!
Journey To Orthodoxy needs missionary heroes like YOU.
If you wish to make a gift of property, land, or securities, please contact us HERE.
As always, thank you for your generous, sacrificial support, and do not forget us in your holy prayers.
Fr. John