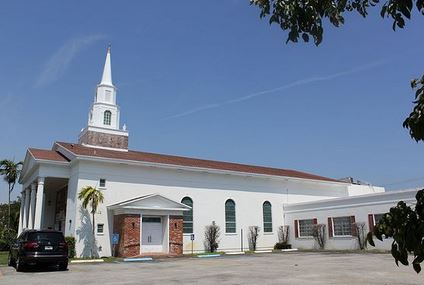 The Orthodox parish of St. Matrona of Moscow (the Russian Orthodox Church Abroad) bought the building, the community told Interfax-Religion on Tuesday.
"We prayed in a modest rented premises almost four years. The Lord crowned our prayers and work with great joy. Now we have our own church, we have to reconstruct it according to the canons of the Russian Orthodox Church, decorate it, fill with prayer, beauty and grandeur of Orthodox spirit,"
parochial rector Archimandrite Alexandre (Belya) said after the prayer service in the church.
The church complex also includes a kindergarten, a Sunday school, a canteen and a library.
It will be the biggest Orthodox church in Florida.
According to various estimations, from 100 to 200 thousands of Russian-speaking Americans live in Miami and neighboring counties.