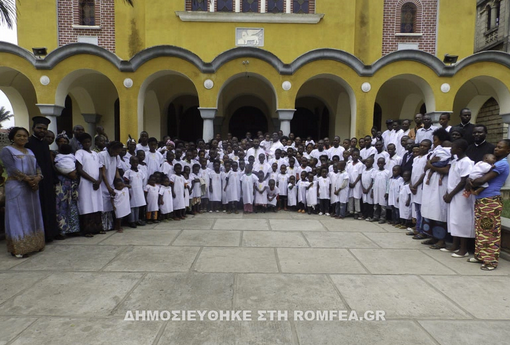 From 29th August to 17in held the Seminary Synaxis of Orthodox Church priests, the Holy Metropolis of Central Africa. The congregation took place at the premises of missionary Kanagka Centre in the Democratic Republic of Congo.
There were issues recommendations, until now examined the course of missionary effort and the pastoral care of the people.
The Holy Synaxis gave attention to the problems and difficulties faced by priests and mission in the work of evangelization of Congo, and several solutions were proposed. The older priests reported their experiences and gave appropriate advice to their juniors.
Etonisthi the contribution of the first missionaries, Archimandrite. Chrysostomos Papasarantopoulos, Chariton Archimandrite Pnevmatikakis, Archimandrite Athanasios ray flowers, Archimandrite. Kosmas Grigoriatis and then Archimandrite. Amphilochius Cuk and current New Zealand Metropolitan and committed memorial prayer at the graves of the first missionaries.
The Holy Assembly were leading the bishops of Central Africa Nikiforos and Pentapolis Ignatius, who made appropriate recommendations.
During the Divine that Sunday, 23 -8-2015, celebration of the return of the Assumption,  by the Bishop of Central Africa, the director of the Butler High School's school «Light of Nations» elder Kallinikos Kakanda, and Crusader Sr. Stefanos Muntu, received an award of the missionary ministry.
During the 29th August 2015, after the Divine Liturgy were 136 baptisms inhabitants of Congo.
Mass baptisms are on the Rise!