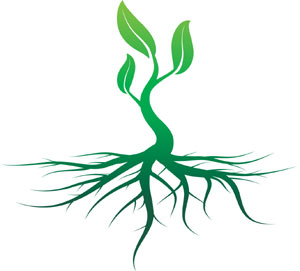 It's true. When it gets darker and darker out, and things grow cold, only deep roots are unaffected by the frost.
And I'm not talking about plants. The mystery of iniquity advances in our society, and love grows cold. But still, in the midst of it all, there are souls seeking a deeper truth, a deeper faith, with deeper roots, more stable, older, which has weathered the test of time and the challenges of the centuries.
Make an offering. Please be generous.
Only with deep roots can we great great fruits!
We all, every one of us, wants to plant our church with deep roots. I do, and I know you do, too. We need to dig deep and grow our church with deep roots.
2014 is drawing to a close, and we need you to renew your commitment to Journey To Orthodoxy. We spend hours every day on the phone, on Skype, on chat and email with souls from around the globe, on every continent. They are finding us. Why are they contacting us?
They want to connect with an Orthodox Christian who knows the journey, the pitfalls, and who will tell them the truth about it. They want direction. They want guidance. They have questions, concerns, fears and they want to know that regardless of the soil, we will put down churches with deep roots to weather the storms that come upon us.
Please help us generously. We can't do it without your support.
Remember, deep roots grow great fruits!
May God return your gift to you a thousand times over in the coming year.
In Christ our Savior,
Fr. John