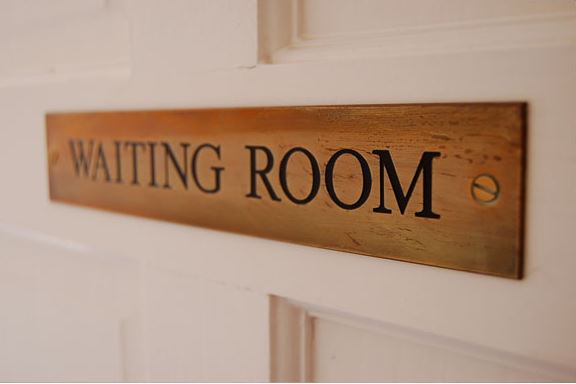 by Sean Whitted
My world was literally being shaken, in a good and bad way. The bad was that I started think about what it meant for me, what my wife would think, my parents, and those close to me. Those who know me well have seen me all over the map on a number of levels, so I imagined that most would immediately think this was just another fad and not take me seriously. The good was the understanding of Orthodoxy, the theology, clicked with me. I was already groomed for it in my many years of devotion to the teaching and understanding of Dr. Dallas Willard, who was a former Southern Baptist Pastor and long time Philosophy Professor at USC. He really helped me to come the understanding that The Kingdom of God was not far off in the distant future, but a very present reality.
Also notable in his teaching was that
"Grace is not opposed to effort, but to earning."
In the same train of thought, he would say that many Christians are just banking on the fact that Jesus did everything for us, which by implication is the fact that we are not obligated to do anything except relish in the fact that Jesus took our place and then we are stuck here in the waiting room of life, just waiting to get to heaven. Little did I know, but Christians have always believed that our participation is required by picking up our cross daily.
The thought that as a Christian, once we "get saved", we are just waiting to get to heaven, and most of what we long for is on the next side of eternity and very little to do with this life, is a very modern one. The notion of a "Rapture" that is supposed to precede "The Great Tribulation", which so many embrace, believe, and teach, can be traced back to the 1820's AD where it started to be promulgated . The idea that the resurrection will be totally "spiritual", usually understood as having nothing to do with our body whatsoever, is of the earliest heresies to face the Church, that of Docetism and or Gnosticism. The "Sinner's Prayer", another modern practice, has never been practiced in Christianity until the 18th century.Lastly, Baptism has always been the entry point by which one becomes identified with Christ's Body, His Church, where one is born of the water and of the Spirit and is Born Again, not through a prayer only.
The idea that baptism and the Eucharist (Communion) were merely symbolic and that nothing actually occurs in the physical realm, cannot be found anywhere in the praxis and teaching of the Church throughout history. I asked myself: how was it possible for some to be sick and others dead, according to St. Paul, when receiving the Eucharist in an unworthy manner, if indeed the body and blood were only symbolic (1 Cor. 11:29-30)?These are just to name a few of the big differences in how I was raised contrasted with original Christianity. With all these things in mind, having spent years in Philosophy, I understood that you can't just write off a belief due to its age. However, finding out that many of my beliefs were at odds with what Christians have always believed, practiced and have always been done,had now caused me to feel very uncomfortable with many of my longstanding convictions.
One night as Amber started to walk upstairs, I told her that my deepest desire was to be holy, as cheesy as that sounds, and that I felt that Orthodoxy was the truest and safest path to ensuring that in this life. She then said in a not so quiet voice
"So, are you saying that I can't be holy where I go to church?"
No, that is not what I was saying… but that is what she heard. She then told me that she had no interest in Orthodoxy and that she would support me if I wanted to go that direction, but it was not for her. I got it! I understood! It was and is a big deal, a completely different way on many levels of being a Christian; first in how we view ourselves as Christians, what is salvation, what our purpose as Christians are on a daily basis, heaven and hell, how we worship, etc..
After about a year of deep immersion into the life of the Orthodox Church, in worship and her teaching, Candice, the best friend mentioned earlier, started to ask Amber questions about what I had come to embrace. Amber didn't know the answers and kept saying, "I don't know", and then would ask me.
Around the same time, this started to happen with her family as well, asking her questions about why the Orthodox believed this or that. She started to get aggravated because she didn't know the answers, but also because some were saying less than kind things about me as well as making insinuations. So, she started to look for herself online and discovered some answers; this one she found was a list of the views of Orthodoxy and brief definitions.
She then would ask me, to make sure it was right, and then she would pass along what she found. After some time, she started to defend me to her family and to some of her friends. After a series of long conversations that I had with Candice, she decided to check it out for herself once again, but now at St. Barnabas with a fresh perspective.She asked Amber to come along with her and I so that she wouldn't be alone.
After that Sunday, Candice started attending regularly. Not too long after, Doug, Amber's brother, started to attend with us. At that point, since both Candice and Doug were coming, Amber came more often, but was torn because of her commitments to her church to sing, and also because she had friends there that she wanted to stay connected with. Still, however, she was not really sold yet and had many of her own concerns that had not really been answered or solved.
One night, Amber and I took a stroll around our complex, walking off our dinner, when she dropped a bomb on me.
"You know, I'm pretty upset at you!"

"Really", I said, "what for?"

"Because I feel like you kind of just left me behind in your journey as you have been moving into Orthodoxy."

I was stunned and without words to capture how I felt at that moment.

"Well", I said," I thought you didn't want to become Orthodox?"

"I don't!" she replied without hesitation. "But, since I made it clear in the beginning that I wasn't going become Orthodox, you have just been doing your own thing!"
I could not have seen that one coming! I was perplexed, startled, dumbfounded, and just flat out confused. I remarked,
"Babe, I really was just trying to show you respect. I have gotten to the place of acceptance that you may never join me, and I am now ok with it. We came into this marriage together on the same page, going to the same church, believing mostly the same things, and it was I that was taking a different turn. I respect you too much to try and push you into this, convince you, persuade you, etc… If you ever decide that you want this, it has to come from you! You will have to answer to God, to your family, to your friends. Therefore, you will have to walk that journey for yourself, but I will be with you IF that ever happens. Either way, I love you, and am so grateful that you are a Christian. Period!"
Up until this point, I had planned on coming into the Church at Pascha (Passover in Greek), which is Easter for us Orthodox. One of my Priests, Fr. Wayne, had mentioned in our catechumen class just before Amber had released the atomic bomb upon me that he needed to know who was planning on being received into the Church as well as some other personal info. However, as a result of what Amber had leveled out, my heart had gone from full assurance to the opposite strong conviction that I needed to wait. I was deeply saddened! I wanted so badly to finally be able to receive the Eucharist (Communion) and to begin to celebrate the other Mysteries (Sacraments) of the Church without any hindrance. At the same time, though, I knew deep down now, that I was supposed to wait. I didn't know for how long, and I didn't hear any voices, I just knew. I then wrote an email to both of my priests and explained my situation, and for my reasons why I needed to hold off.
They were both very gracious and exclaimed that they believed I was making the right decision to wait and that the Church was not going anywhere and not in a hurry. What was painful was watching the catechumen class of around 20 be baptized and or chrismated into the Church without me. I was especially sad, because a friend that I had become really close with, Eric Sorem, whom was childhood friends with Amber and Doug in High School, had become very interested in Orthodoxy a few months after me due to a conversation that he and I had about the understanding of Sola Scriptura, the belief that the Bible alone was a Christians supreme authority. He and his wife were leaving Lutheranism to take part in the One, Holy, Catholic (Catholic, meaning "according to the whole" or "universal", not necessarily identified with Roman Catholicism) and Apostolic Church, and I would not be joining them now. Eric and I would talk on the phone regularly, pick each other's brains, encourage one another, so on and so forth. I wanted so badly for us to complete together, what we, for all intents and purposes, began together. God, on the other hand, had other things in mind.
As the ensuing months rolled on, I became even more convinced that all was well and that I had made the right decision to wait. There was a noticeable shift in my own thinking about how God was in control no matter what had happened, and it would all be okay even if I didn't like the results, i.e., that Amber was not joining me. In our understanding of sanctification as Orthodox Christians, the term generally used isTheosis, where we as God's adopted children (Jesus being the Only begotten from all eternity), partake in and participate in God's life, referred to as His energies, via the Holy Spirit. Once we enter the Body of Christ, the Church, through our baptism into His death, we are called to be participants in the divine nature (2 Pet.1:4), again, in God's own Life, where we are changed from glory to glory (2 Cor.3:18).
This is very similar to marriage, where there is a ceremony and the two become one, however, it is really only the beginning and they most likely have very little idea what it means when they enter into this covenant and lifelong commitment to actually BE married, day in and day out. This process of Theosis is where we get tested and purified, and the purpose is to ultimately help us grow more into the likeness of our Savior Jesus Christ, to literally die that He might live in us and that we become fully alive with His eternal kind of life, not the kind that we are so used to on a daily basis.
I watched the catechumen class come into the Church and now participate in all the ways I so desperately longed for, the people that I spent many Sundays after church with, and it was truly a tough pill to swallow. Now with the mindset that it would most likely be another year before another opportunity to become Orthodox, I had to put it out of my mind and continue on with my studies and learning, and continue on in my participation in the life of the Church in order not to despair since I now had to wait for what seemed to be a long time. Since I work at a ranch, and have many days all by myself, I would spend all day listening to podcasts or Audible Books educating myself and going even deeper into the history of the Church, its traditions and understanding.
Doug and Candice were both becoming more and more convinced of the same things that I had, and it was blowing me away because they were both totally in now, and I was not alone once again in this journey. With regards to Amber, I still was not saying much about what I was reading or listening to on a daily basis because even though she expressed that she had been upset with me, I still believed that it was better for me to keep my mouth shut and let the Holy Spirit do His work so that no one could accuse me of brainwashing my wife, but also so that if it did happen, she and I would both know it was for real.
Months went by and Amber started to come more frequently because either Candice or Doug would invite her to attend the Divine Liturgy. However, in recent times when I discussed this with her about that time period, she explains that she was already interested, but was not willing to let it be known just yet. Then, a change started to take place in her, ever so subtly, but one that was noticeable to me. She started to sing the songs more at church and want to come with me to extra functions. She also wanted to spend time with some of the other parishioners outside of church where we went for some dinner gatherings, Bible Studies, so on and so forth. Around the same time, I also started noticing her wanting to listen to some of my podcasts that I had on my phone, read some of my books, ask more questions, and even went to my church with Candice one weekend when I was at home sick.
I was still in disbelief, but then something even more unimaginable happened.
One evening, we were on our way over to the Qualls' house for dinner, an amazing family that we went to Church with, and Amber said to me,
"You know, Candice sent me an article today about women covering their heads in church…".

With astonishment,I remarked,

" Really? And…?"

" Yeah, it was pretty powerful. You should read it."
In my mind, my head was shaking in total disbelief.
"You mean…you liked it?"

" Yeah! I found it very convincing. Do you want to hear it?"
There is absolutely no way I could have ever anticipated such a conversation. So, we listened to the article together and talked about it. I couldn't believe it! What was happening? What was going on in my wife's heart? God was up to something for sure. Next day, Sunday, we went to church, and the last thing I ever thought I would see happen, happened. Not only did she wear a head covering, but she started to make the sign of the cross. Now, that may not sound like a big deal to some, but to see these both happen in the same day, with no prior warning or visible signs to me, was the height of craziness. Some of my close friends looked at me with curious smiles, and a few asked me what was going on, what had happened, and all I could do was say,
"I DON'T KNOW!!"
A month later, Amber asked me about having dinner with some friends on a specific date, April 12th , 2014,and I said,
"Babe, I can't! That is the day I am getting Baptized and Chrismated into the Church."

She then replied, "You mean we?"
If there was ever a jaw hitting the floor moment, this was it. I did not know what was happening! I really was just so blown away with what had been going on, and now this. It felt too good to be true, but I found out quickly that it wasn't. She was now all in with me, Candice and Doug. We were all going to come into the Church at the same time and on the same day.
The elation and joy I felt was overwhelming and now the last year of holding off and waiting, now all made sense. Seeing God's hand in the whole thing, how everything had worked so perfectly, it was certainly nothing I could have scripted, nor even believed would have taken place; it just shows my serious lack of faith. I am thankful to God that he was not deterred by my lack and that he brought this story to the most beautiful conclusion. I was not just standing up in front of the Church on that special day with one good friend, but with my wife, her brother and best friend!
On that day, there were 8 of us that were brought into the fold. I was as nervous that day as I was when I got married 7 years earlier. The reason for my nervousness was that I knew all along that I was being married to Christ, His Body, which is the Church, the Israel of God, where we are the bride and He is the Bridegroom, and where He prepares us to meet His Father at the end of time, the end of the ages where the Great Resurrection and Final Judgment takes place. I knew that the commitment I was making was at least as significant as the day I married Amber. I knew that I was no longer a lone ranger Christian, really only accountable to myself and my own whims.
I knew that there was a path that if I stayed on it, and listened to those faithful who have trodden this way before me and followed their lead, Lord willing, I would be better off than where I was before.
Lastly, I knew that God is truly good, that He is the lover of mankind, that He is not willing that any perish, but that ALL should come to repentance, which is to have a change of heart/mind and choose His ways, and to participate in His Life which never dies and never ends. I knew that His plans include us, that He desires us to be like Him, and that He will save all who desire to be rescued from their own ways. May my heart never turn back to wallow in the mire, my own stench, to never be neglectful of and take for granted this Love that cost God the death of His Only Begotten Son. May I continue to die daily and become like a child, easily impressionable and trusting of our Heavenly Father, without a judging heart, completely guileless, full of humility and love and finally, may I become fully alive as God intended and to shine in His Glory. Amen!