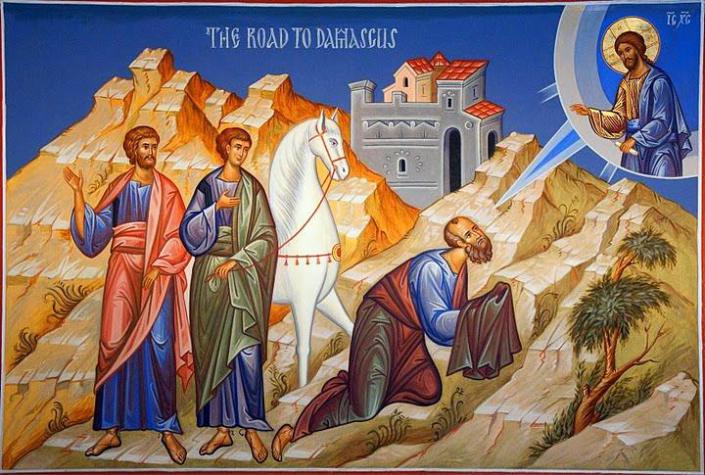 by Fr. Andrew Stephen Damick
Lists like this are usually so much clickbait, I know, but I thought it was nevertheless worthwhile to compile a list of most of the reasons why I became and/or remain an Orthodox Christian. Some of these things were not really on my radar when I became Orthodox in 1998, but they are part of the reason why I genuinely do love belonging to the Orthodox Church (which is why "and/or Remain" is in the title).
The nature of lists like this is such that they can't constitute apologetics, really, nor is this one (at least) intended to be universally applicable — these are my reasons. They may not be someone else's. It will also become apparent that my background as an Evangelical prior to becoming Orthodox is a major factor here. So, all that said, here's the list.
1. I believe the Orthodox Church really is the one, true Church of Christ.
There's a lot that could be said here, but the reason why I believe this is that I examined both the Scriptures and the early history of Christianity, and I became convinced that the only church that matches them both is Orthodoxy. Particularly formative for me were the writings of St. Ignatius of Antioch, a disciple of the Apostle John. The church life he described was definitely not what I saw in Evangelicalism. Since he was someone who learned how to be a Christian from the Apostles themselves, I wanted to be in his church.
Orthodoxy takes history seriously and doesn't gloss over the hard stuff. It also doesn't pick and choose from early Christian witness to develop a streamlined "system" of theology that is easy to swallow. Rather, because Orthodoxy is truly the community descended from the Apostles, within its theological memory are centuries of dogma, doctrine and theological reflection. Not all of it is totally consistent or easy to sort out, but it is nevertheless one great river of truth with an overall unified direction. One doesn't see that in the same way in Roman Catholicism (there are several major turns in history), and it is impossible to find that in Protestantism. Most Protestants aren't even concerned with it.
None of that means I regard non-Orthodox Christians as damned, nor do I even regard all Orthodox Christians as definitely destined for eternal bliss. And Orthodoxy's truth is no testament to me. Orthodoxy is true, but not because of me.
2. Orthodoxy gives me something to do.