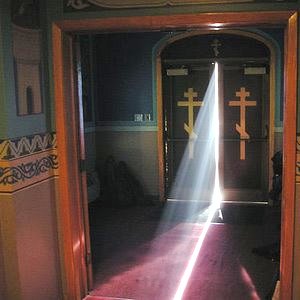 This letter was posted on the website of the Antiochian Archdiocese of Australia and New Zealand
To all of our reverend clergy and beloved faithful,
Greetings to all of you in the name of our Lord Jesus Christ.
We would like to inform you that after long discussions with two denominations from the Philippines, one belong to the Catholic Patriarchate of the East and the other Evangelical, we reached an agreement in principles,
to accept them in our Antiochian Archdiocese.  The Archdiocese will take care of the education, training and ordination of all the thirty plus religious leaders and their followers.  It is a historic moments in the history of the Patriarchate of Antioch and the Archdiocese of Australia and New Zealand
Your Archdiocese has been chosen by the Holy Spirit for this heavy task.
Are we going to say
"Lord I am here, use me?"
All of the faithful of our churches are called to pray to the Holy Spirit to inspire and lead them to be His instrument in this endeavour.
All of our members are invited to help financially, through their local churches, the poor and needy of their brothers and sisters in the new land.  God is providing us with an opportunity to help the ones whom He loved, let us listen to His voice and get the Grace of the Holy Spirit.