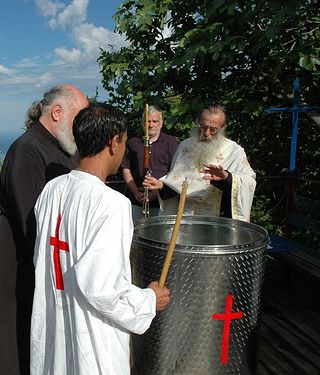 Ahmed was born and raised in a village in Afghanistan in the middle of war. His childhood memories are dust, poverty, and compulsory Islamic education in the sacred writings and war.
"I do not remember anymore who fought whom, however there was constant warfare."
For years he worked for the Taliban doing various things. He was a fanatical Muslim who belonged to so-called radical Islam. At some point he could no longer bear this sort of life – misery, poverty, violence, pain, and death which he saw everywhere.
At 23 he journeyed through the impassable mountains into Pakistan and then to Iran. His only "passport" was the common language of Farsi.
He worked for two years there "without documents" and eventually arrived at the coast of Asia Minor in Turkey, which for him was the gate to the paradise of the West.
One winter evening nine years ago, with an inflatable that children play with on the beaches, two oars and four to five bottles of water, he along with a friend jumped into the sea across from Lesvos, which seemed so close.
In his own words:
"The sea was pitch black, it was a moonless night in the winter and very windy. We did not know how to swim. The waves looked like mountains to us. Somewhere in the distance a red light was flashing. The boat was like a nutshell in the waves. I soon realized that the journey to paradise was neither near nor easy. After about ten hours we came to the steep coast with rocks. We were in despair because we did not know if we would be able to climb it, it was so sharp.

Eventually we climbed and came to an unpaved road. Before long we came to an elderly woman in black with a head-covering – we thought she was a Muslim – and with a child. My friend spoke a little English, but she nothing. With hand signals she showed us the way to a paved road and gave us a few coins, which we knew was all she had, in order to take the bus into the city. We arrived at the port and took the first ferry to Piraeus. At the door they caught us.

After three months in a small reception center for immigrants that had many people like us, they gave us a map and we drove to Athens. I learned Greek and worked various jobs until I found a regular job with a company that placed solar panels. They payed me well, they wrote me up with the Social Insurance Institute, and I did my papers to receive political asylum. I worked for the same company in Athens for six years.

All these years after work I would go to the outside of the churches in the beginning – something was pulling me there – and afterwards I began to enter within. I would become calm. As my Greek was getting better, I wanted to know more about Christ. I found a New Testament, however it was in a language I did not understand [Koine Greek]. Eventually I found a blue one in the Greek I had learned. I began to read it. I decided that I wanted to become a Christian. I left Athens when the company closed and went to the provinces to find various rural jobs. Eventually I found a small basement apartment in the city nearby. It had a beach. I like the beaches very much in Greece. Shortly before Pascha in 2013, I decided to ask to become a Christian."
On Wednesday June 5th, in the evening, on Mid-Pentecost according to the Old Calendar, on the balcony of the Athonite Cell of Marouda over Karyes, looking towards the Skete of Saint Andrew and the endless blue Aegean, the same sea he crossed one night from the opposite direction, under a beautiful sky and brilliant sun, Ahmed became a Christian.
He took the name Alexander.
Source: Mystagogy