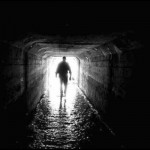 The deadly flashflood that killed 152 in southern Russia this month prompted a local adherent of Islam to change religion, an Orthodox Christian priest told RIA Novosti.
The Krasnodar region resident was visiting the city of Krymsk, which bore the brunt of the disaster, when the flood hit on July 7, Archpriest Sergei Karpets said.
The man, whose name was withheld, was not in the disaster zone, but was impressed by the "Christian unity" of people involved in the cleanup, Karpets said on late Tuesday.
The Muslim requested to be baptized, but will have to wait until the cleanup is ended because the priests will first have to educate him in the basics of the faith he is seeking to accept, Karpets said. He gave no timeframe for the baptism.
Apostasy is punishable by death in Islamic Shariah law.