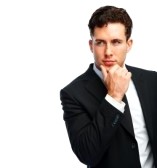 Things that make you go "hmmmm."
The Catholic churches of the Holy Land plan to observe Easter according to the Orthodox calendar, the head of the Franciscan Custody of the Holy Land has announced. The change could come as early as next year.
Father Pierbattista Pizzabella explained that the change was prompted by a desire to strengthen ecumenical ties between Catholics and Orthodox, and also by pastoral concern for the many families in the Holy Land that include both Catholic and Orthodox believers.
The Orthodox churches set their liturgical feasts according to the old Julian calendar. For some years the Orthodox observe Easter on the same day as Catholics; in other years the dates may differ by either one week (as it does this year) or 5 weeks. The change in the liturgical calendar for Catholic churches would not apply to the basilicas in Jerusalem and Bethlehem, which draw thousands of Catholic pilgrims for Easter and Christmas every year. Those basilicas are governed by agreements that date back to the Ottoman empire, and include detailed accords on when feasts are to be celebrated.