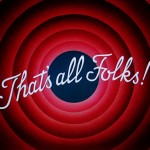 Note the comment from the Orthodox Christian at the end of this article. I love the insulting and condescending statement about those 'with limited attention spans.'
There's too much to do these days: Facebook, email, checking on work over the weekend, shopping, errands, relationships, etc. So for the many folks who find there's just not enough time for church any longer, some worship centers in Florida have an answer.
A 30-minute service.
According to a report in the Sun Sentinel, the change addresses several needs, including those who find themselves pinched for time.
It also offers an option for parents with young children, and those "with limited attention spans."
The worship center leaders hope people, as a result of the increasing options, will return to worshiping on Sundays.
"We are increasingly aware of the time pressures on families, and they have been telling us that the traditional service is too long for them," Rev. Chip Stokes of St. Paul's Episcopal Church in Delray Beach told the newspaper. "We recognize that things are changing and we have to be more adaptive without losing our core."
The church has introduced Family Eucharist as an alternative to the traditional 90-minute worship. It's intended for parents with children up to fourth grade, and Stokes told reporters Louis Solomon and James Davis that several dozen have been attending.
An Trinity Lutheran in Pembroke Pines, worship leaders set the time frame at 50 minutes and target young people for the congregation, the report said.
And Roman Catholics are accommodating the busy with a mass shorter than 45 minutes.
Some, however, aren't moving with the shifting winds.
"Services are meant to be spiritual; they're meant to be sensory; that takes time," James Carras, a member of St. Demetrios Greek Orthodox Church in Fort Lauderdale, told the newspaper. "When I go to church, it takes a while to get into the zone, to let go of business or how the Dolphins are doing. The liturgy helps guide you into that zone."
Added Karen Turnbull, of St. Vincent Ferrer Catholic Church in Delray Beach,
"The Lord gives us 24 hours a day, seven days a week. And he's asking us for only one hour to come to church."
The report noted that the 2012 Millennial Values Survey found a quarter of 18-to-24-year-olds say they have no religious affiliation, and many say they are leaving the faith in which they grew up.