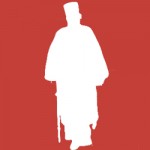 Tomorrow is the feast of St. Xenia of St. Petersburg, and in honor of her (our family's patron saint) and because many preachers and teachers have requested it, we're putting the Mission Bundles on sale again until midnight tomorrow.
ALSO – if you wish to receive just one ebook – I'll let any single title go for a $5 donation to JTO. Just go to our DONATE page and list which book you want at the paypal payment. I'll have it in your inbox within 24 hours. Again today and tomorrow only!
Today and tomorrow only, we are offering 'Bundles' of our Ebooks. Many of our best selling titles are available as Ebooks at incredible discounts. At Preachers Institute, we are doing our best to put into the hands of Orthodox Christian preachers the best and most useful materials available. We have had trouble with our automatic download software so all of these books will be sent directly to your inbox within 24 hours of your purchase.
Also, you probably know that Preachers Institute has no institutional support from any church, parish, seminary – anyone.
CLICK HERE to purchase these Mission Bundles.
Your purchases are what keep Preachers Institute, and Journey To Orthodoxy online and up to date.