by Tamara Schmerse
Part 4 of 17.
4: Baptist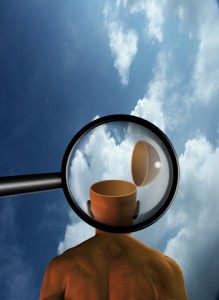 My husband, and his family, were pretty well-known in the Baptist Church, and for all the wrong reasons. My father-in-law had made himself a nuisance in almost every Bible study group they ran, and my youngest brother-in-law was constantly the darling of the youth group, then the rebel, then the prodigal son, then the darling all over again. My husband came to church a few times, with apparently the sole purpose of sitting in the back row looking angrily at everyone the whole time. At the same time, everyone knew about my home life too: my husband had at any given time at least three friends staying with us, and the house was consistently open, loud, and full of drunken Centrelink recipients.
I was growing weary of the pitying looks I was getting every Sunday. But the clincher came when my own teacher, Mrs Williams, came up to me after one service where my husband had made it know he did not want to be there, and whispered in my ear
"Divorce is a sin, but it's not the unforgivable sin. God can and will forgive you."
That started my thinking about leaving my husband in earnest. I had wanted an end to my miserable marriage for a long time, but the offence it would cause to God was my only restraint. With that seed planted in my mind, I began to pray in terms of "would You forgive me Lord?" before I had even committed the sin.
Now this is a subject I look back on in some confusion. What really should I have done? What would have happened to me if I had stayed in that marriage? I was miserable, I was scared to go home most days, and he was definitely not enjoying the marriage either. However, I do believe that by deliberately committing what I knew to be a sin, I put a wedge in between myself and God, which grew to bursting point with relative, and surprising, ease.
Growing up in Outback Victoria and suffering through many harsh winters, it had been my ambition since I was four years old to move to Queensland when I grew up. When I had met my husband at the age of 16, I told him of my dream, and he had promised to take me there, and we would set up a wonderful new life for ourselves in the warm sunshine. He just had to save up some money first, so just wait a couple of months.
After nine and a half years, I realised he had no intention of ever leaving the life he had set up for himself in the outback. He had his friends around all the time and life was a party every day. So armed with my knowledge of the grace and forgiveness of God, I laid down the law to my husband: I am going to Queensland. With you or without you.
Now he could at that point have made moves to save his marriage. He could have said
"I can't go just yet, but I don't want to lose you, so let's sit down and work something out."
But he didn't. He just looked at the ground and mumbled something about all his friends and his job and his cars being here. So I then calmly walked into the bedroom, picked up my suitcase, and drove off to shelter at a friend's place until he could get all his stuff out of the house.
I cried for many, many nights. I felt sorry to God for leaving my marriage, and I felt sorry for my husband; as much as I believed he would be better off without me, no one likes to have their wife walk out on them and have their whole life changed in an instant. The house we were living in belonged to my mother, so he had to get out as quickly as possible. But I never once doubted that my decision had been the right one.
So after settling my affairs, I made the long-awaited move to South East Queensland, to begin a new life at a university. I was 26, but felt more like an 18 year old, as essentially, I had only just left home to start my own life, much the same as the other 18 year old girls I was now living with.
God and religion soon became the last things on my mind as my new life in the hedonism capital of Australia became all about the beach, the club, and hanging with the "in-crowd". Being that I had been unpopular and a loner in high school, this was a new experience for me, and it went to my head faster than the bucket loads of bleach I was pouring on each month. Classes were just a place to catch up on sleep in between tanning on the beach and dancing all night in Brisbane's many nightclubs. My vow to never become involved with men again was also forgotten when my cousin, whom I had grown up with and trusted, introduced me to a young man who lived around an hour away, and told me that he could show me around and look after me in Queensland, as I didn't know anyone up there. I was pressured into it at first, but after a couple of weekends away, I was in a relationship, and as far as I knew, in love.
We dated for the whole of my first year at uni. For much of it though, he had to travel overseas with his brother, but I trusted him (after all, my cousin had set us up, and told me that this man would "look after me"), so I patiently awaited his return. I called him every day, went down to visit his parents for days at a time, and even saved up and flew over to London to spend a week with him on my Spring Break. He was due home in a couple of months and everything seemed perfect. I ensured I was extra thin, extra bleached and extra tanned when he arrived. Our blissful reunion, however, did not go exactly as I had envisioned it.
He wanted to talk. He took me into a private room and told me he wanted our relationship to start over again, and that meant he had to be honest with me. I had expected him to confess some drunken fling in a foreign country during his travels; and being the vain, but desperate, creature that I was at the time, I was more than ready to forgive him and move past it. What he told me however, was a complete shock. He hadn't had any drunken holiday flings, even though he'd had many opportunities to. He prided himself on the fact that he had remained faithful to me – and his other girlfriend. Yes, we were the only ones he had ever been with.
That's right – he revealed that I had actually been the "other woman" the whole time. He had been with the other girl for almost a year before he even met me. And when he met me, he couldn't decide which one he wanted, so he just kept both of us going till he made his decision. So after a year, he decided that he wanted to be with me. So he had come clean with her, and then returned home to come clean with me, and start our fairytale life together.
He actually seemed surprised when I wordlessly reached for the car keys and walked out the door.
However, after spending a sleepless night in my bed in my uni dorm, I realised that I was terrified of being on my own. Even though I had been living my day-to-day life on my own while he was miles away, I still had the recourse to call him at the end of the day, and that would make everything all right. So I jumped back in my car and flew back down to his house, desperate to apologise and take him back.
Except, when I got there, I discovered he had changed his mind, and he didn't want me back. After everything he had done to me, this was the final slap in the face. I returned to Brisbane with my heart and my mind equally numb, and not a clue what to do with myself.
My friends at uni decided the best thing for me to do was throw myself into the single life. And when I was flitting around the dance floor and noticed an attractive young man watching me, my thoughts ran along the lines of
"you're single now, you're allowed to."
The concept of God's laws and being a good Christian didn't even enter my mind. I just felt that a man had used me up and spit me out, and now it was my turn to use up and spit out as many men as I could get my hands on.
Part 5 can be read by clicking HERE.