Three Muslims are Baptized
A week after Fr Zacharias Kerstyuk baptized a Muslim in Spain, three other Muslims who had survived the crippling of the ship decided to become Christians. Fr Zacharias now tells Pravmir how and why this came about.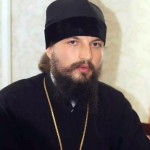 Fr. Zacharias Kerstyuk
The last moments before the sacrament
The men who have become Christians are all members of the crew on board the same ship which had been crippled. They are of Georgian nationality. There were six Georgians from Ajaria on board the ship, three Orthodox and three Muslims.
The last moments before the baptism were a trial. I had spoken to the men for a long time and allowed them to be baptized, convinced that they were really ready for it inside themselves. And then at the agreed place on the shore we all waited, with the ship just nearby, but the sailors were not there. We waited for twenty minutes and still they did not come.
I thought to myself: 'What a pity, but probably they had just given way to emotion and than at the critical moment they changed their minds'. The captain had come long before the service was to begin. But then another moment went by and we saw the men hurrying towards us, smiling.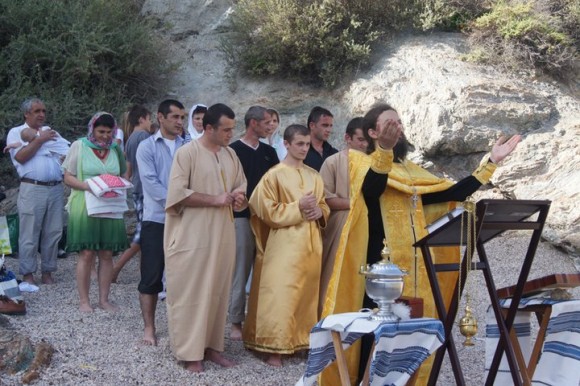 Now they are Orthodox Christians.
The change in their consciousness had not at all been sudden
They had been impressed by what the captain had done, they had been penetrated by his zeal for Christ and his gratitude. However, the change in their consciousness, unlike with the captain, had not at all been sudden.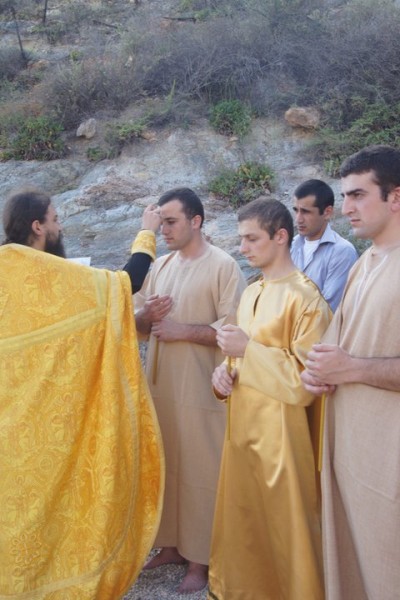 At first they had thought about it, watched what was happening and asked questions. It was clear that something profound was going on inside them. And then, some time later, they told me their intentions. Two of the young men have Christian wives and they supported their husbands in their decision. On the eve of the baptism I spoke to the wife of one of the new converts on the telephone and she is very happy because now their family is of the same faith.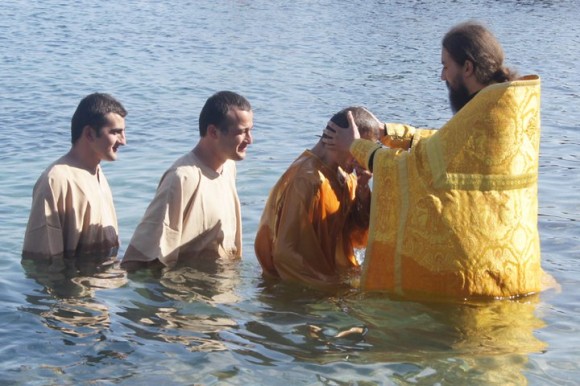 They had searched for God and found Him
I thank God for this event that has happened in my life as a pastor. This past month there have been so many things happening in my priest's soul, more than ever before. They had searched for God and found Him.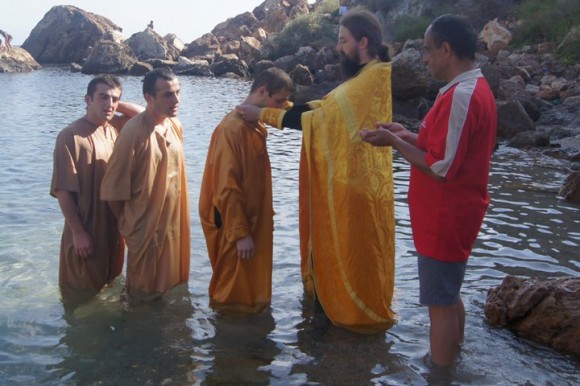 Now there are only three Muslims left on board the ship, two Turks and one Syrian. The Turks are getting on in years and probably would not want to change anything in their view of life, although they realize that something they cannot explain has happened. The Syrian is a convinced Shiite. I know from Libya that it is virtually impossible to convert a Shiite to Christianity. But nevertheless they all continue to wear the crosses they have recently been given with pleasure and they glorify Jesus. They say: 'The prophet Isa helped us'.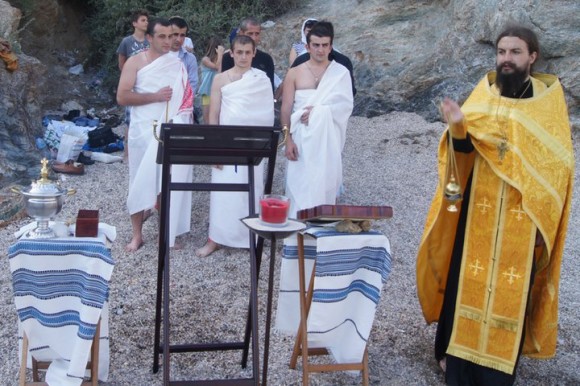 After they had been baptized, the Georgians fixed up a real feast for our parish, with Georgian dishes and songs. They even ran up their flag. I have not seen people so happy for a long time.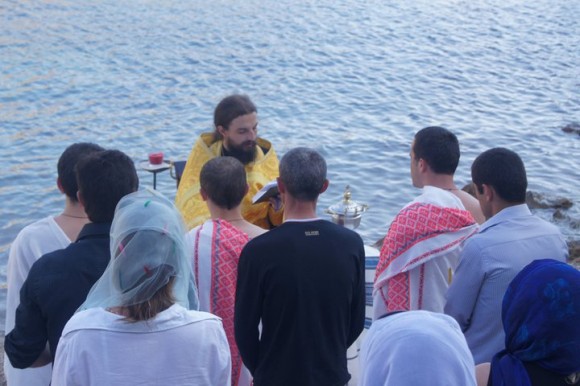 'I remember who I am now'
I and the ship's captain who was baptized the day before continue to meet and talk with warmth. He helped organize the baptisms. He tries to take communion more often, asks me about the prayer rule and whenever we meet he always smiles and makes the sign of the cross, as if to say: 'I remember who I am now'.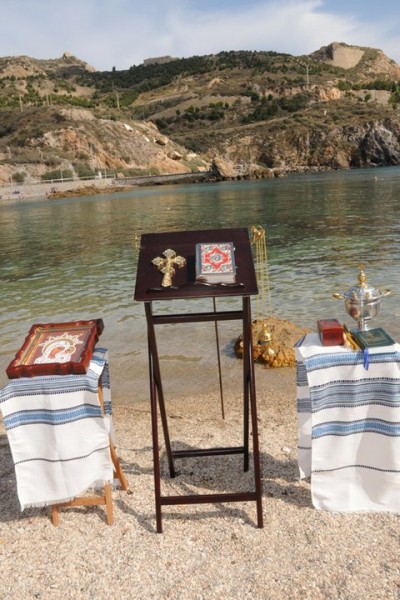 Translated from Russian by Fr. Andrew Phillips