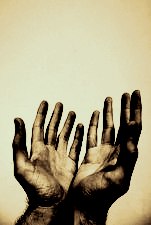 This is part 5 of a six part series of articles on one family's inspiring journey to the Orthodox faith.
I had mentioned that I drove on the interstate to Nashville. Even that was a new step to me. I just had never had the guts to do much driving other than in my own little town. When I went to the University in another town, I chose going the very slow way versus the interstate. I knew God wasn't going to let me hide away with my fear any longer. Each week I got a little more adept at my driving. Jim had to verbally help me with merging. At some points , he still helps me.
However, we were getting to our church and that was a miracle. We began getting to know the families of this small parish. We even had the opportunity to hear Fr. Peter Gillquist speak on a Friday night. He told us the story of his life and the six other men from Campus Crusade who began feeling like there had to be a deeper and more concrete way to reach people for Christ. These seven men met for more than ten years to study the ancient church.
They didn't know about the Orthodox church but they knew about some of the early writings of church history. Their search has helped countless people find the Orthodox faith.
When they did find out about the Orthodox faith, they journeyed to Constantinople to talk to the Patriarch. The Patriarch wouldn't give them an audience. Gordon Walker cried. They had traveled so far to be rejected. Later , Metroplitan Philip of the Anticochian Orthodox Christian Archidiocese of North America heard their story. Metropolitan Philip had always wanted the Orthodox Church to have more converts. He had already pressed very hard for churches to have their services in English. It was timely that these seven men from Campus Crusade for Christ and Metropolitan Philip finally met.
Starting in February of 1987, Metropolitan Philip chrismated 2,000 people around the country. Most of these seven men were ordained as priests. St. Ignatius, was one of these many churches that became Orthodox. Our new friend, Myrna and her husband Deacon Edward had been part of the huge chrismation service of 1987.
Fr. Stephen Rogers was traveling from St. Ignatius each Wednesday evening to teach classes about the Orthodox faith. Vera was able to attend these classes. Some of them were made available to us on cd. Mostly, we continued our own studies. In early December, we asked Fr. John Gunn if we could become Catechumens. After talking it over with Fr. Stephen, they agreed that the three of us could become Catechumens on Christmas Eve.
The afternoon of Christmas Eve, Jim and I listen to a couple of programs on the subject of Catechumens on our life in Christ.com. Around 5:00 p.m. we left to make the trip to Murfreesboro. At 9:00 p.m. that evening we were participating in a little service that officially made us catechumens. Fr. Gordon Walker had come to chrismate another family. So he particpated in our catechumen service.
What an honor to have him pray for us and hug us as we began the final leg of our journey. At midnight, we all feasted after the service. We learned that a five week fasting of certain foods had ended. There was much laughter and plenty of good food. Families exchanged small gifts. What a beautiful time we enjoyed.
Vera had decided to come home with us for a few days. Our daughter Maria had come with us to see us become catechumens. She was surprised to see a couple she had gone to college with near Lexington, Ky.
We drove home in the wee hours of Christmas day. Maria lives in a little country town. I crept slow on that country road on the look out for deer. A huge Buck hit one of my front lights and knocked it out. I was thankful that I had been going so very slow.
At last ,we arrived back at our home. We knew there was so much more we had to learn before we could be chrismated. However, that night we had peace that the journey would procede.
Join me the next time for a look at our six months of being Catechumens.
Part Six will be published tomorrow.