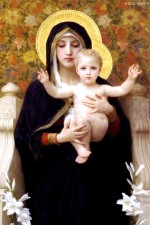 Chinese students living in Vladivostok increasingly convert to the Orthodox faith, undergo the sacrament of baptism and become regular parishioners of Vladivostok temples, informs ITERATES citing the press-service of the Vladivostok-Primers diocese
The latest converts to Orthodoxy were two girls from Beijing. Together with baptismal crosses they received Orthodox names – Fatima and Hope. Fatima teaches the Chinese language to Russian students in Vladivostok, while Hope studies Russian at the Far East State University.
Before baptism they diligently studied the Catechism. Now they become more and more familiar with the essence of prayers which are heard during divine services.
The Vladivostok-Primers diocese states that citizens of Japan also journey to Orthodoxy.
This is why they often make special trips to Vladivostok and are baptized here.
The Russian Orthodox Church once had a very strong presence in China. In Harbin alone, according to memoirs of the Russians which had settled in this city after 1917 revolution, there were 36 Orthodox temples. Now the Russian Orthodox Church is studying the possibility of reviving Orthodoxy in Vietnam, China, Japan, and on the Korean peninsula. Today there are two Orthodox churches in the cities of Harbin and Beijing and just a single church in Shanghai, Dalian and Hong Kong.
An Orthodox church is also being built in the North Korean capital of Pyongyang.