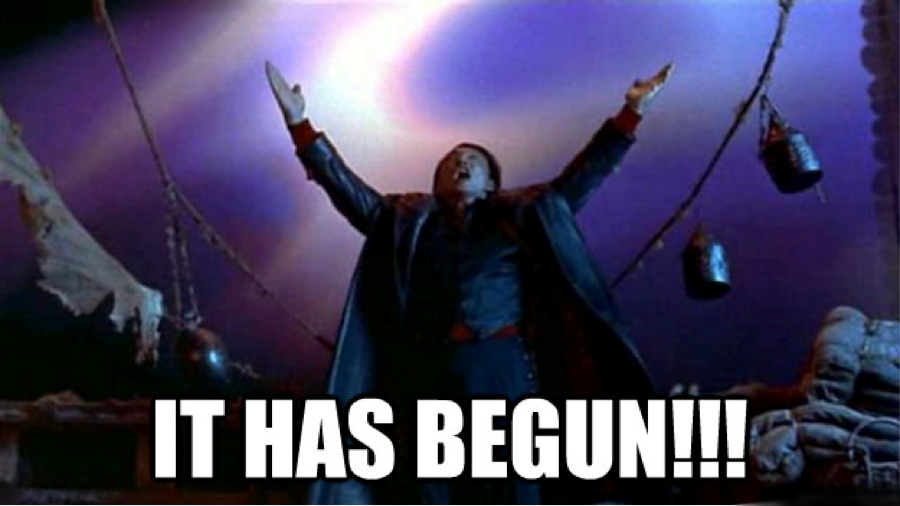 It has begun!
(with apologies to Cary Hiroyuki Tagawa)
Enrollment at GM Euphemia Orthodox Academy for Summer Semester 2023 is open and going on right now. The semester begins on Monday, May 29!
YOU are the New Crew of the Church, so let's get prepared for it. Our students are serving as deacons and priests, teaching Bible studies, Church history, and more, and instructing their children in the Orthodox faith. They are advancing the work of the Church!
Times are changing, the Church is facing many challenges, and a new age calls for new people! The Lord is preparing his Church with a new crew – and that means YOU. Regardless of the state of the world, the Church continues on – teaching, preaching, and living the Gospel. I want you to learn more about your Orthodox faith NOW.
Remember, classes start on Monday, May 29th. If you haven't submitted an application, or your application is incomplete – now is your chance. Payment plans make it possible for almost everyone – EVERYONE – to take classes with us.
It's going to be an exciting summer at the GME Academy. You won't want to miss it.
And frankly, why let another year go by without advancing your spiritual knowledge? Click here to get started!
Who knows what the coming year will bring. Meet it head on by preparing NOW.